A Great Day for Washington Wines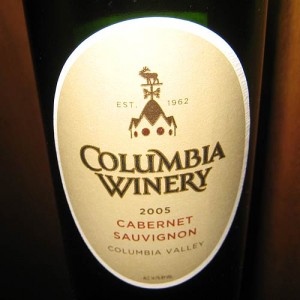 KPLU News Room reports:
RICHLAND, WA (N3) — A Washington State winery has earned an honor that could translate into big sales for the Northwest wine industry. Out of 17-thousand wines, it landed the number-one spot on Wine Spectator magazine's top 100 list. KPLU's Anna King reports.
The Columbia Crest 2005 Reserve Cabernet took Wine Spectator's top prize. The bottle retails for about 27 dollars. It's the first time that a Washington wine has reached the top of the list of wines from around the world. It's a prestigious honor, and one that usually guarantees swift sales. Ted Baseler is the CEO of Ste. [Sant] Michelle Wine Estates. He says Pacific Northwest grape growers and wine makers have been working for recognition of this kind for decades.

Source:  www.kplu.org

Congratulations Columbia Crest!  This is a great development and recognition for Washington wines.
(Visited 77 times, 1 visits today)