A Wedding, Raspberry Jam + Thumbprint Cookies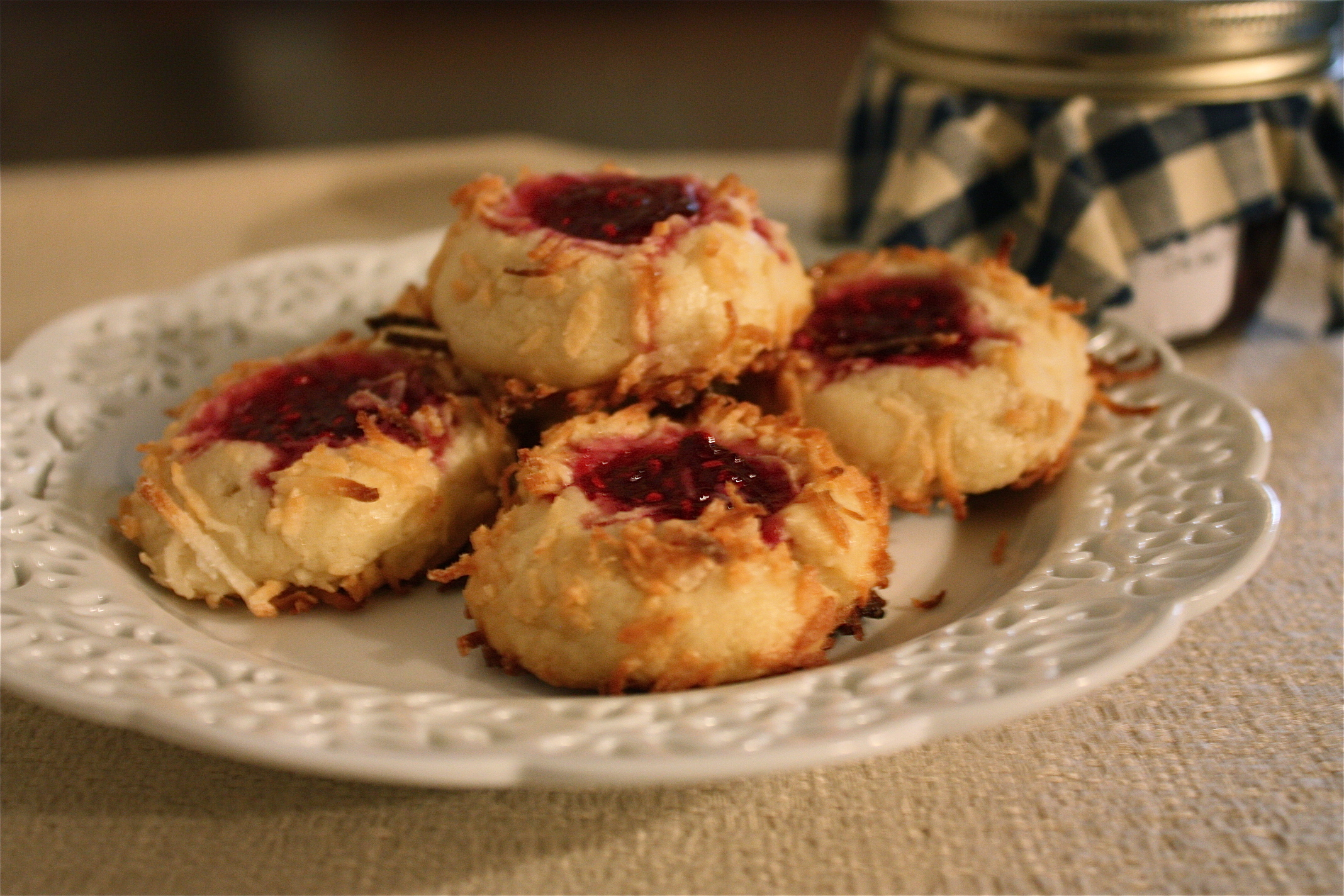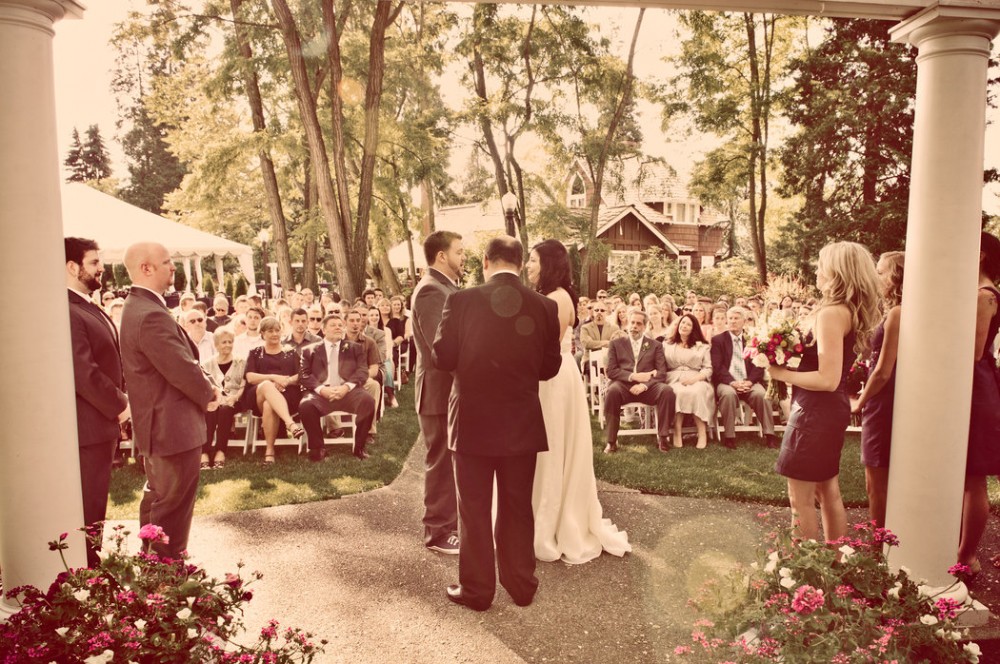 It's true. I haven't blogged in quite a while.
Life has a tendency to get in the way of "extra" activities, and I am not immune from being overly busy and bogged down with day to day craziness. You know, like work. Work, work and more work.
Oh, and a little thing called a wedding.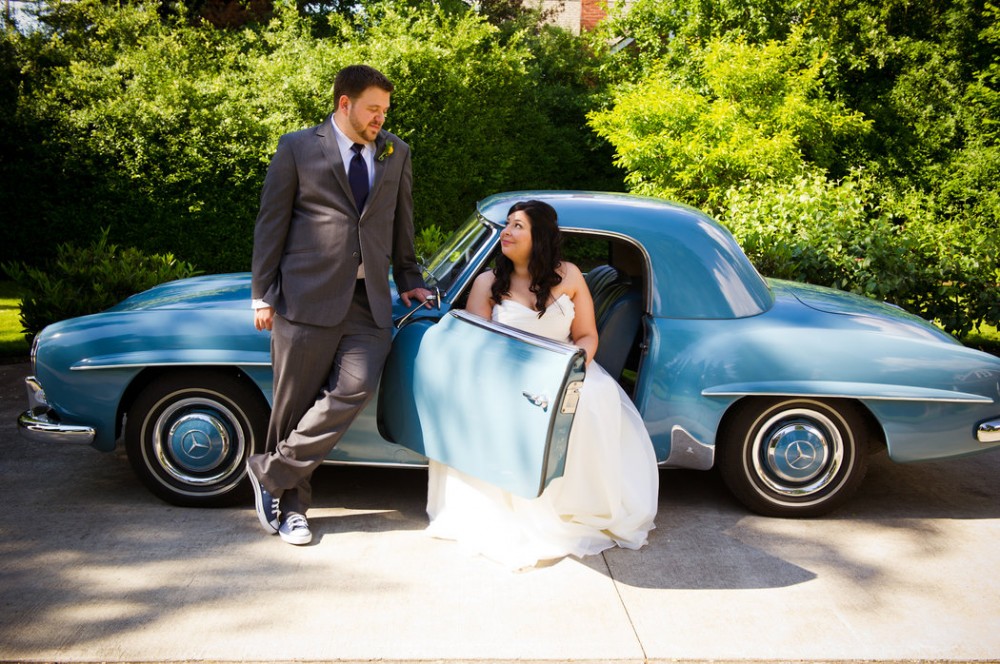 Yes, Casey and I got married in June. Prepare to be inundated with our amazing wedding photos by Sara Tro Photography (who is insanely wonderful, by the way).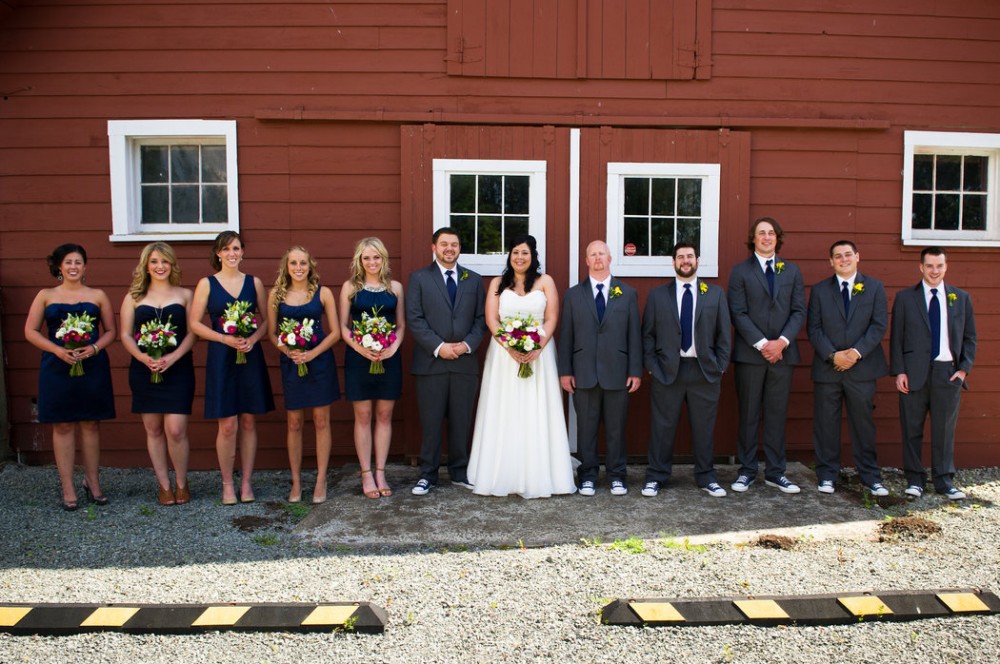 It was a fabulous day. Really, probably the best day of my life. People always say that, but it is certainly the most memorable day I can think of, and it was perfect. Our wedding was at Laurel Creek Manor in Sumner, Washington. We were super happy with our venue and with our caterer, Snuffins Catering.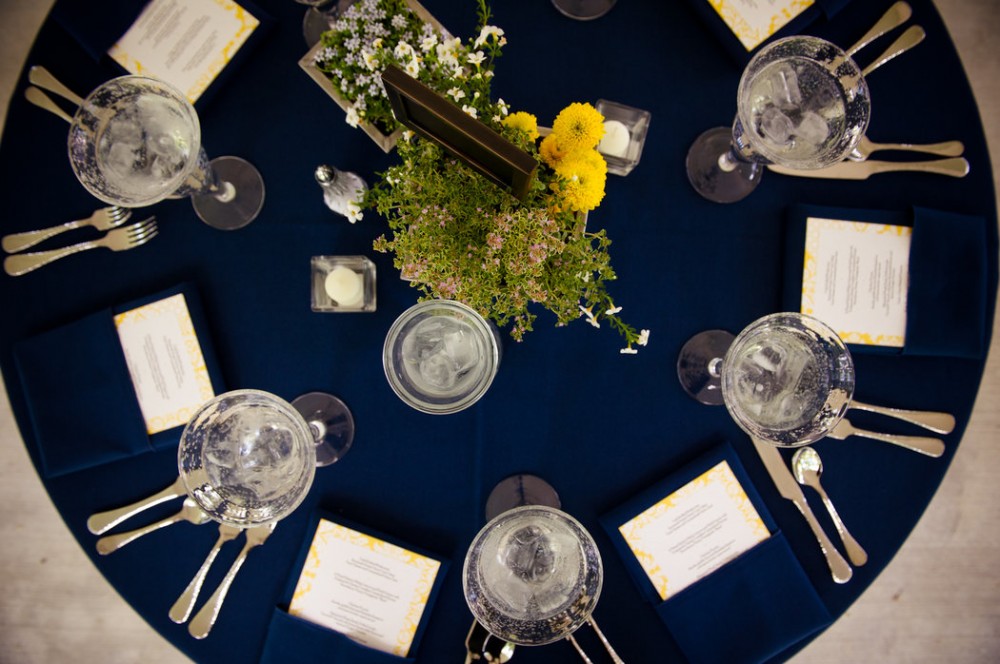 All those months of planning and anticipation led up to what seemed to be the fastest day of my life. Thankfully, we can relive it through the photographs because it is truly a blur. Everything, from the weather, to the vendors, to the food, to the party, went off without a hitch.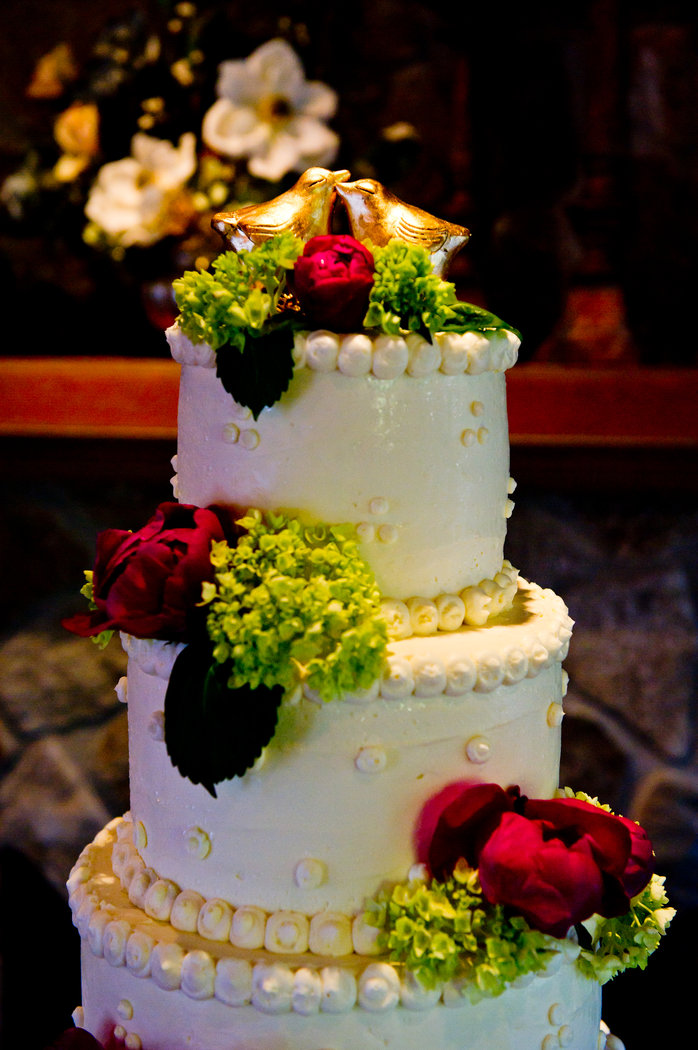 For our favors, we canned raspberry jam with fresh local raspberries. This seemed like a fabulous idea, except that canning 150 half-pints of jam is truly an exhausting undertaking. With my parents' help, though, we were able to bust it out in one day. Let's just say that Henry Ford really was on to something with that whole assembly line method thing.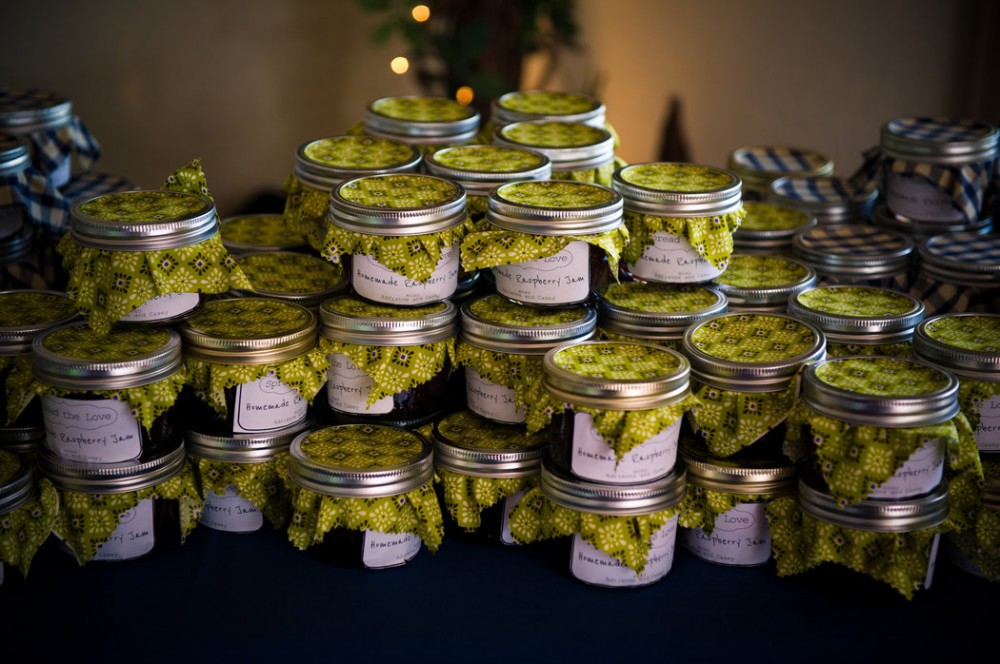 I was doubtful that after the cost of all of the canning supplies and fruit that the jam favors would be less expensive than purchasing jam from the store for our favors. But after doing the math, I am happy to say that all of our hard work did turn out to be cost effective, and not to mention, much more special for our guests. This was actually the first time I had ever canned jam. I can now officially say I'm a pro after doing that many batches. Much easier than I thought after we got going.
We cut circles of fabric in our colors for the tops of the jams, and the labels were made by the wonderful Blondie & Company and can be purchased for your own wedding here.
Months later, I am still hearing our guests' love of this jam, which warms my heart because with every peanut butter and jelly sandwich or morning toast, they remembered a little piece of our special day.
Raspberry Jam
4 cups prepared fruit (buy about 2 qt. fully ripe red raspberries)
6-1/2 cups sugar, measured into separate bowl
1/2 tsp. butter or margarine
1 pouch CERTO Fruit Pectin
Bring boiling-water canner, half full with water, to simmer. Wash jars and screw bands in hot soapy water; rinse with warm water. Pour boiling water over flat lids in saucepan off the heat. Let stand in hot water until ready to use. Drain jars well before filling.
Crush raspberries thoroughly, one layer at a time. (Press half of pulp through a sieve to remove some of the seeds, if desired.) Measure exactly 4 cups prepared fruit into 6- or 8-qt. saucepot.
Stir in sugar. Add butter to reduce foaming. Bring mixture to full rolling boil (a boil that doesn't stop bubbling when stirred) on high heat, stirring constantly. Stir in pectin. Return to full rolling boil and boil exactly 1 min., stirring constantly. Remove from heat. Skim off any foam with metal spoon.
Ladle immediately into prepared jars, filling to within 1/8 inch of tops. Wipe jar rims and threads. Cover with two-piece lids. Screw bands tightly.
Place jars on elevated rack in canner. Lower rack into canner. (Water must cover jars by 1 to 2 inches. Add boiling water, if necessary.) Cover; bring water to gentle boil. Process 10 min.
Remove jars and place upright on towel to cool completely. After jars cool, check seals by pressing middles of lids with finger. (If lids spring back, lids are not sealed and refrigeration is necessary.)
We enjoyed the recipe so much that I canned raspberry jam again this summer. It was the perfect opportunity to make these Jam Thumbprint Cookies as a whole new way to enjoy the jam, and to remember our wedding.
Ina Garten's Jam Thumbprint Cookies
By Ina Garten from Food Network
3/4 pound (3 sticks) unsalted butter, at room temperature
1 cup sugar
1 teaspoon pure vanilla extract
3 1/2 cups all-purpose flour
1/4 teaspoon kosher salt
1 egg beaten with 1 tablespoon water, for egg wash
7 ounces sweetened flaked coconut
Raspberry and/or apricot jam
Preheat the oven to 350 degrees F.
In an electric mixer fitted with the paddle attachment, cream together the butter and sugar until they are just combined and then add the vanilla. Separately, sift together the flour and salt. With the mixer on low speed, add the flour mixture to the creamed butter and sugar. Mix until the dough starts to come together. Dump on a floured board and roll together into a flat disk. Wrap in plastic and chill for 30 minutes.
Roll the dough into 1 1/4-inch balls. (If you have a scale they should each weigh 1 ounce.)
Dip each ball into the egg wash and then roll it in coconut. Place the balls on an ungreased cookie sheet and press a light indentation into the top of each with your finger or a 1/4 tsp. measuring spoon, as I did.
Drop 1/4 teaspoon of jam into each indentation.
Bake for 20 to 25 minutes, until the coconut is a golden brown. Cool and serve.
Note: I just made these cookies again and used preserve instead of jam and it ran out of the cookies. Apparently, only jam works in this recipe. See the difference between jam and preserves here.
(Visited 113 times, 1 visits today)