Seattle Food Writing Workshop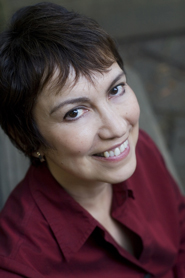 I will be attending the "Food Writing for Food Lovers" workshop May 22nd with Dianne Jacob, author of the book and blog, Will Write for Food.
After reading Ms. Jacob's book, I am so excited to have the opportunity to hear her insights in person.  If you are looking for a well-written, easy to understand guide to writing about food, you should definitely check out her book.  There are even exercises to practice to improve your writing.
If you are interested in attending the event, check out the press release below.
For Immediate Release:
"Food Writing for Food Lovers"
An All-Day Foodportunity Expression Writing Workshop
with Dianne Jacob, author of the book and blog, Will Write for Food
Sponsored by The Greek Gods Yogurt and Viv Agave Inulin
SATURDAY, MAY 22, 2010
9:30 a.m – 5 p.m
Fairmont Olympic Hotel
411 University St., Seattle
$120
(Includes lunch and all fees)
Seattle, April 12, 2010—Blanching, braising, dredging and dicing: words that describe or terms that terrify?
Food writer and editor Dianne Jacob, author of "Will Write for Food," knows how to navigate the fine line between precision ("sauté") and dumbing down ("cook"). She's coming to Seattle next month to share her insights at an all-day workshop entitled "Food Writing for Food Lovers."
Attendees are expected to include foodies, bloggers, writers, and cookbook authors as well as aspiring columnists, freelancers, journalists , PR professionals, caterers and chefs looking to publish a cookbook or anyone who wants to learn more about the food writing world.
The event, sponsored by The Greek Gods Yogurt and Viv Agave Inulin, will be held at The Fairmont Olympic Hotel in downtown Seattle. The Fairmont's executive chef, Gavin Stephenson, will prepare a midday meal for participants.  The Fairmont Olympic is listed on the National Register of Historic Places (the only hotel in the four-state Pacific Northwest to receive this prestigious award) and is one of five elite hotels in the United States to make the AAA Five Diamond list for 25 or more consecutive years.
The Greek Gods Yogurt is hormone-free, high in calcium and protein, gluten-free and filled with five live and active cultures including probiotics. Viv Agave, an inulin from the organic blue agave, is a soluble dietary fiber that promotes improved digestion, better absorption of magnesium and calcium, and more.
The limited-attendance event, presented by Keren Brown Media (KBM), will cost $120 which includes both class fees and lunch.
Dianne Jacob will conduct exercises with the students to improve writing and interviewing skills. She'll discuss techniques to get a blog to stand out in a crowd, and divulge insider information about cookbook publishing, said Brown
Jacob grew up in a Jewish home in Vancouver, B.C., where her mother cooked Iraqi-Jewish and Indian-Jewish foods, while her father encouraged her to become a writer. She attended journalism school in Canada and in California, and became a magazine editor and writer.
Self-employed for the past 14 years, she began teaching food-writing classes, and wrote "Will Write for Food:  The Complete Guide to Writing Cookbooks, Restaurant Reviews, Articles, Memoir, Fiction, and More" In 2005. Now in its fourth printing, it won the Cordon d'Or International award for best literary food reference book.
Jacob regularly judges books for the James Beard Foundation and for the International Association of Culinary Professionals annual cookbook awards. Since June of last year, she has also been blogging at "Will Write for Food,"  www.diannej.com/blog
Foodportunity Expression is a series of events organized by KBM . Previous events have included a food writing seminar by Seattle journalist Rebekah Denn and a food styling workshop by Delores Custer.
KBM also presents "Foodportunity" networking events for members of Seattle's food community, and sponsors monthly meetups for food bloggers.
The Fairmont Olympic Hotel in downtown Seattle will be offering a special room rate to Foodportunity attendees. Deluxe accommodations are available at a rate of $159.00 per night plus tax. Please contact Heather Fernandez at  [email protected] to secure a room at this preferred rate.
To register for Food Writing for Food Lovers, please go to foodportunity.com
Media Contact: Keren Brown
Keren Brown Media
425-614-8399
[email protected]
(Visited 49 times, 1 visits today)