Freighthouse Square Food Adventure
Freighthouse Square in Tacoma is an odd place.
It's a mixture of random shops, vendors and food stands.  It doesn't sounds that odd, but it is.  Go there, and you'll know.
I went there  with my brother and his lovely girlfriend today with hopes and dreams of chili at the 21st Annual CASI St. Patrick's Red & Green Chili Cook-Off.  Visions of  passionate chili cooks, slaving away at their creations, competing for the big prize and vendors lining the rows with delicious chilis to taste were dancing in my head.
I mean, look at our faces.
There was none of this.  Just a sad room filled with about 20 people sitting around looking bored.
On the brighter side, they have some fairly priced, yummy ethnic food vendors.
Little India Express
We ordered some vegetable samosas and a mango lassai.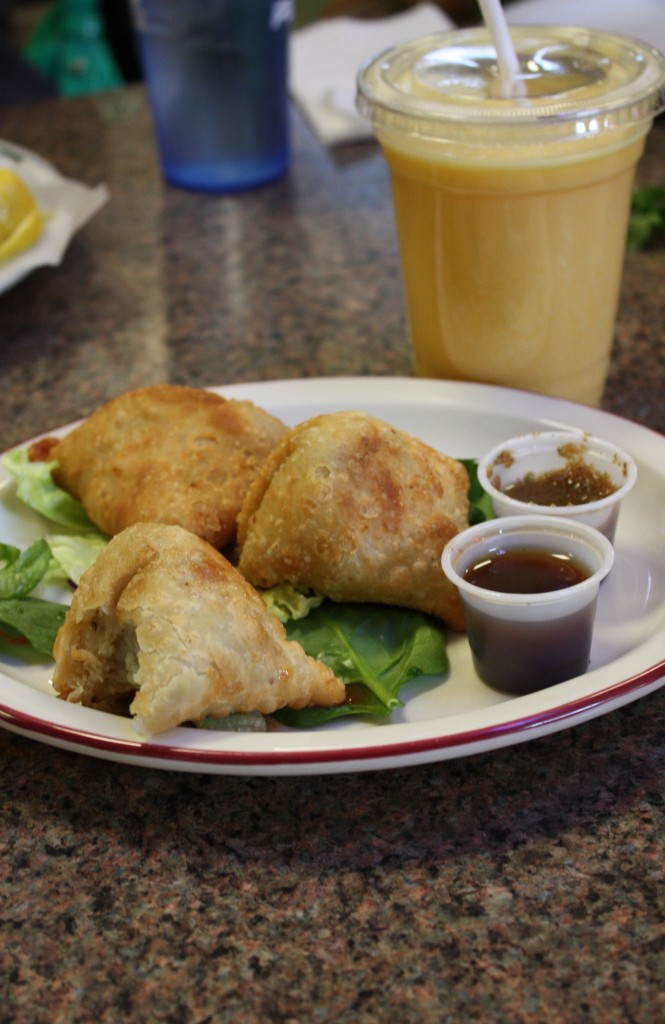 The samosas were so-so.  Very potato heavy.  I prefer mine with more of an assortment of vegetables.  But the mango lassai, oh, this is something I will dream about.  They use homemade yogurt and fresh mango.  It is refreshing and has the most wonderful aftertaste.  This is a must try.
Paya Thai Fish & Chips
I've never heard of a Thai place making fish and chips, but this actually really worked.
My brother ordered cod fish and chips.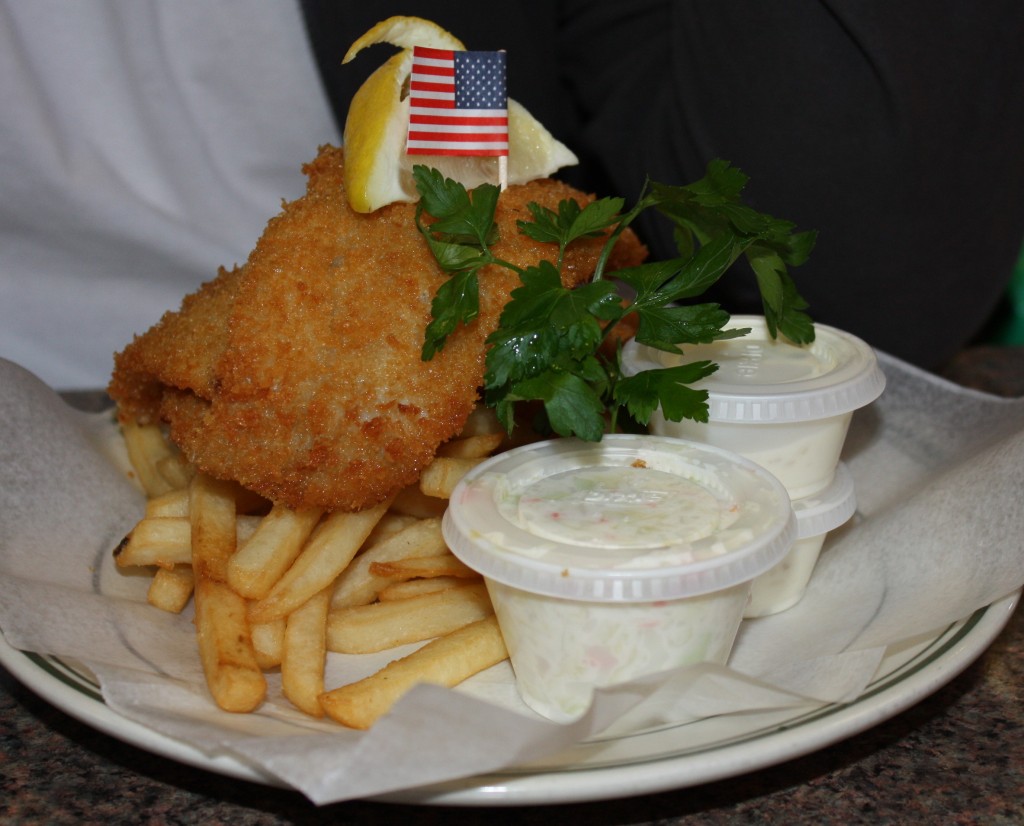 The cod was breaded with Panko bread crumbs, and was not overdone and dry.  I'd say it was PDG: pretty damn good.
Mediterranean Palace
I am a HUGE fan of gyros.  They are the perfect food.  The bread is both crunchy and soft, and I love the thinly shaved meat with tzaziki sauce.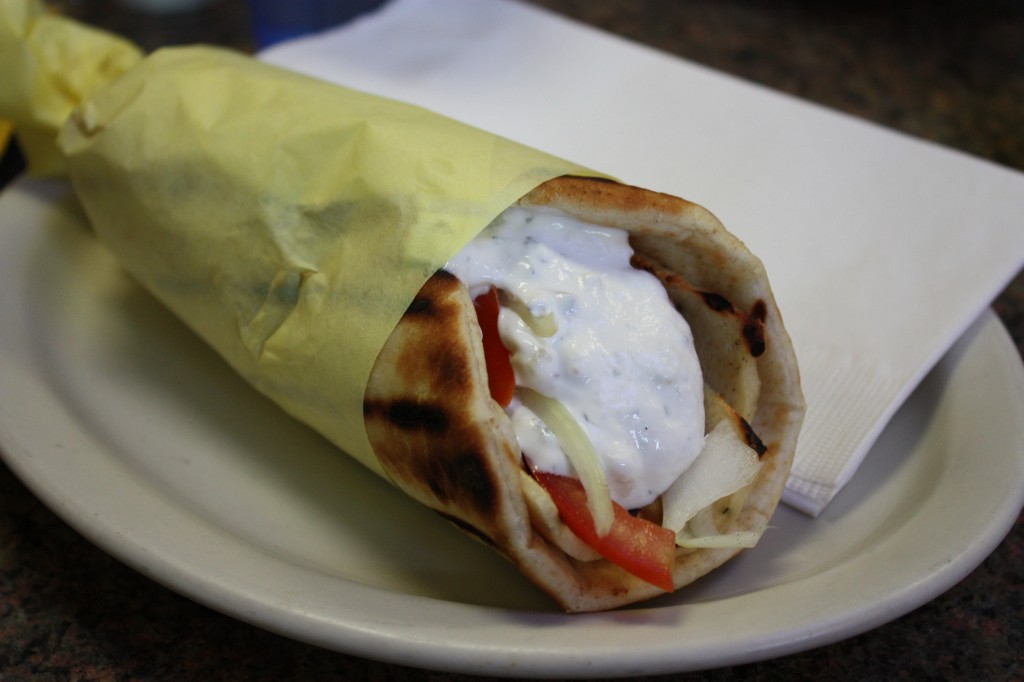 Theirs was good.  Not the best I've ever had, but their freshly made bread was grilled, warm and had a nice crisp outside.
At the end of it all, it was a nice little adventure with my family and a pretty good low-cost lunch.
(Visited 73 times, 1 visits today)