Fresh: The Movie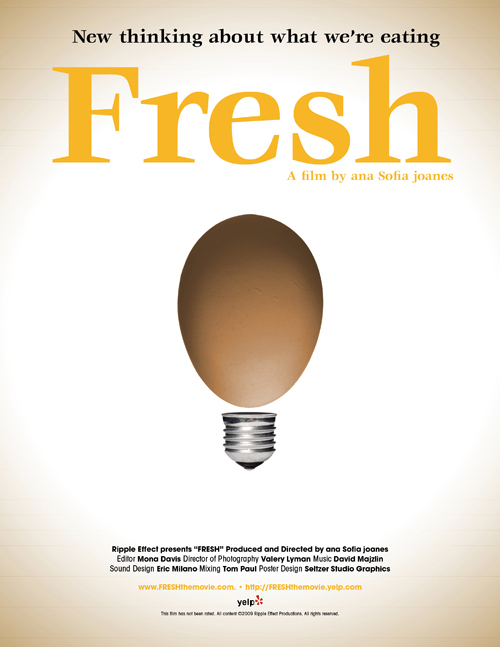 Tacoma Food Co-op and the University of Puget Sound are presenting a viewing of "Fresh", a movie by Ana Sofia Joanes, on Wednesday, March 10 at 6 p.m in Rausch Auditorium (McIntyre 003) at the University of Puget Sound.
Here's a synopsis of the film:

FRESH celebrates the farmers, thinkers and business people across America who are re-inventing our food system. Each has witnessed the rapid transformation of our agriculture into an industrial model, and confronted the consequences: food contamination, environmental pollution, depletion of natural resources, and morbid obesity. Forging healthier, sustainable alternatives, they offer a practical vision for a future of our food and our planet.

Among several main characters, FRESH features urban farmer and activist, Will Allen, the recipient of MacArthur's 2008 Genius Award; sustainable farmer and entrepreneur, Joel Salatin, made famous by Michael Pollan's book, The Omnivore's Dilemma; and supermarket owner, David Ball, challenging our Wal-Mart dominated economy.
Learn more about sustainable food at the screening and here.
Can't wait. Hope to see you there!
(Visited 28 times, 1 visits today)