Seattle Pie Company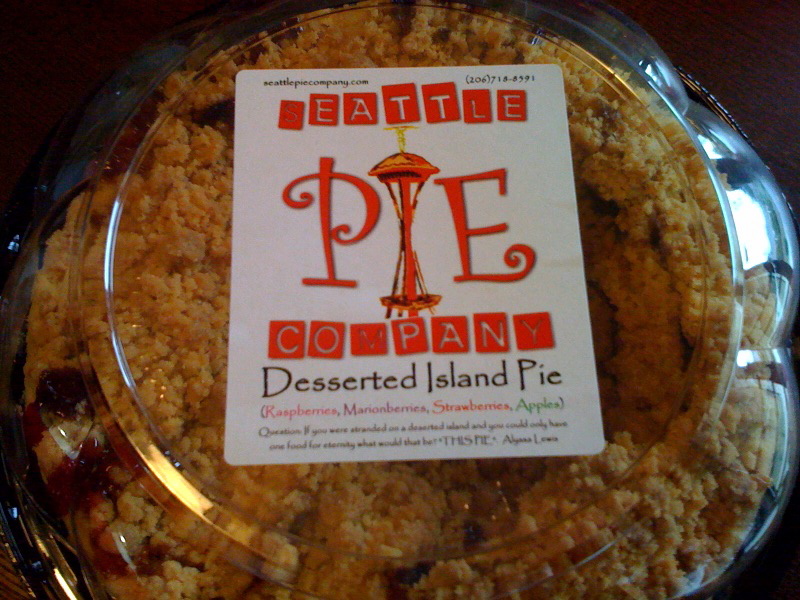 Irresistible, comforting, homey, reminiscent…all words that describe the favorite American dessert that is pie.
You have your typical pies: apple pie, lemon meringue pie, pecan pie, peach pie.  But what would happen if you took four pie favorites and combined them into one?  You would get Seattle Pie Company's Desserted Island Pie, which is a raspberry, marionberry, strawberry and apple crunchy-topped pie.
The mixture of fruits make an interesting, sweet and dense filling that will satisfy any sweet tooth.
What really caught my eye was the crunchy topping.  Having never tasted a crunchy-topped pie, I took one home to explore.  The topping provides a wonderful difference in texture compared to the gooey filling.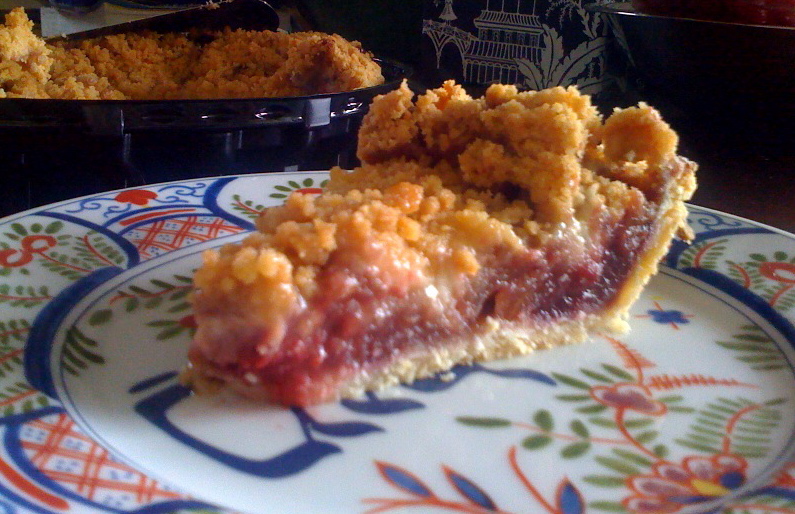 Good pie?  Yes.  But what I am really loving is the story behind the Seattle Pie Company.  Started by husband and wife team Alyssa and Patrick Lewis, Alyssa states on their website, www.seattlepiecompany.com, that she "has learned a lot about life through pie."
And why not?  Pie is something that brings people together, eaten at celebrations, gatherings — almost always with other people.  (Although I'm sure some people eat whole pies to themselves, especially ones this good).
Besides now being able to get these pies at Metropolitan Market stores, I am pleased to find out that the Seattle Pie Company will be opening a location in Old Town, Tacoma, right in my neighborhood.
North Tacoma has a noticeable lack of bakeries, and this will be a welcome addition to our community.  I'm hoping that this new shop includes their quiches and pot pies, which I'm dying to try.
Welcome to Grit City, Seattle Pie Company!  Bring on the pies!
(Visited 110 times, 1 visits today)