Taste of Tacoma Fun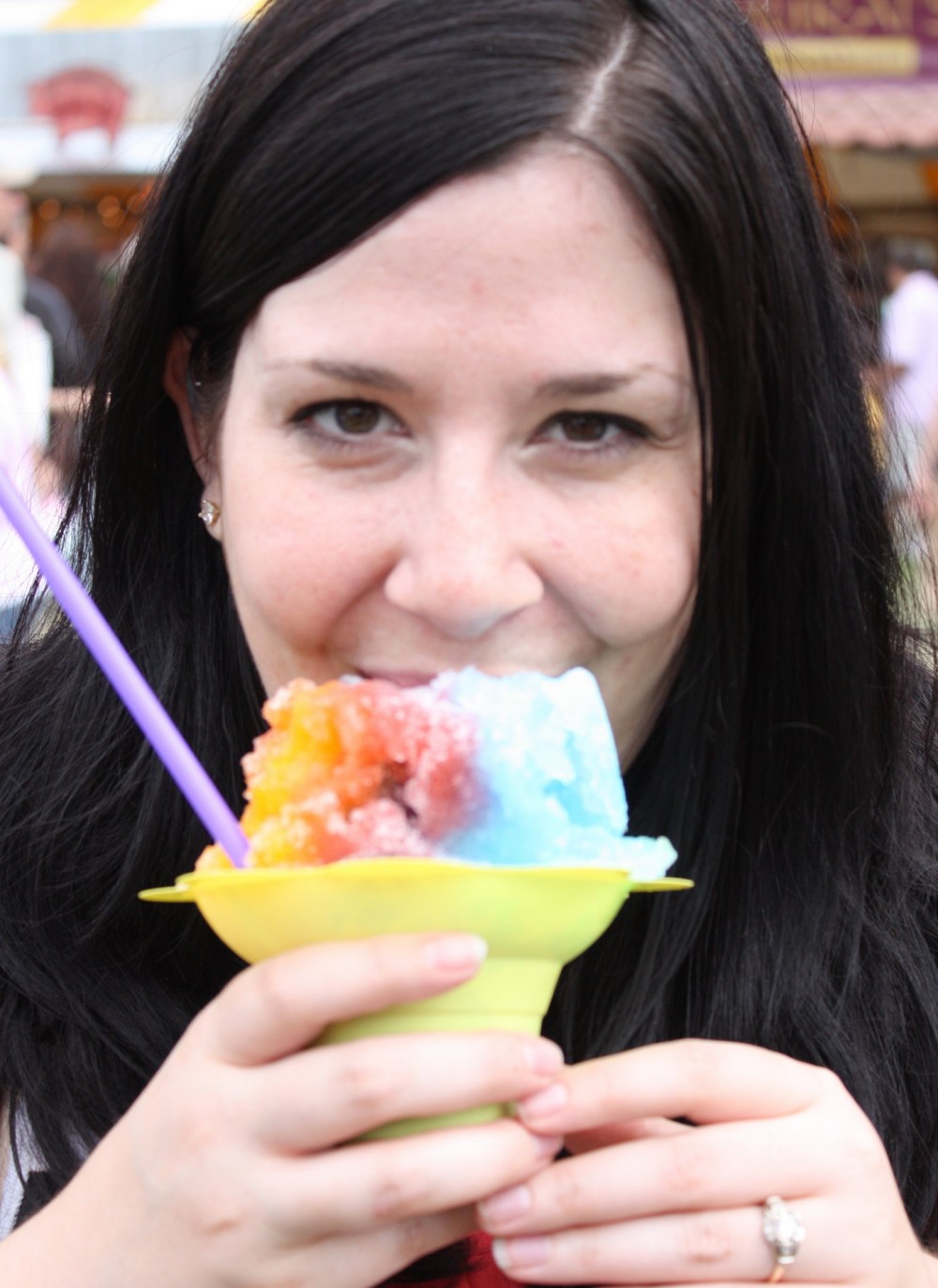 Warning: The following contains numerous photos of Casey and I gorging ourselves on various delicious festival foods.  View at your own [hunger] risk.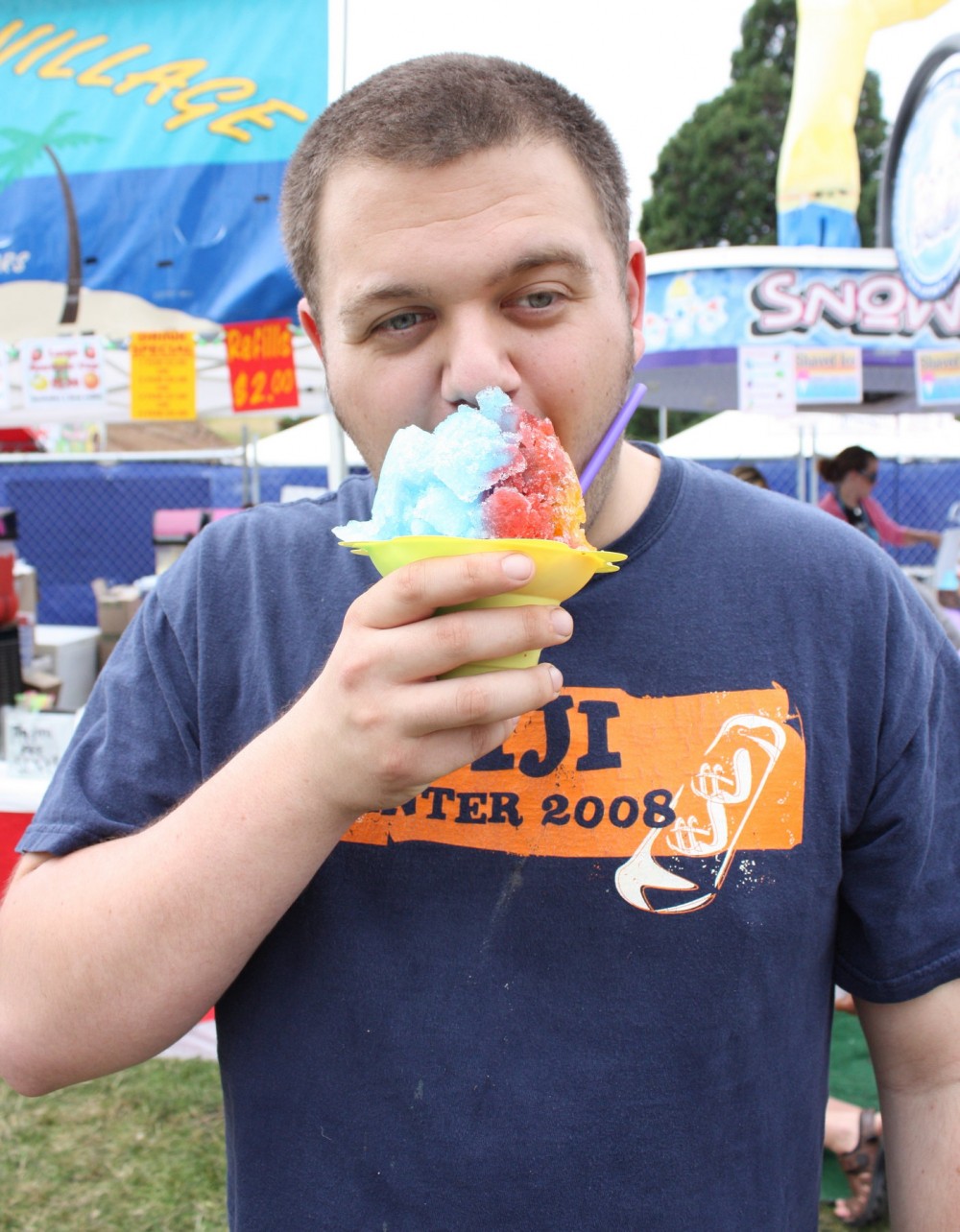 And so it begins.
We so look forward to the annual Taste of Tacoma held at Point Defiance Park.  Each year, we gloatingly walk by the line of cars to the festival, feeling smug in the fact that we live close enough to do so.   The walk there is always a cheery one, pondering what we will find and devour.
Festival food is, of course, superior to all other foods.  The combination of eating outside, standing up, sloppily wiping copious amounts of ketchup and barbeque sauce off your face with the seemingly endless possibilities of types of cuisine is just…irresistible.
Yes, there is great live music with children and adults dancing carefree.  There are art and craft vendors with every knick-knack known to man.  And don't forget the people watching.  Yes, festivals seem to bring out the best and most interesting types for people watching.
But for us, it's all about the food.  The draw of the unusual, the carefully crafted, the abundant.
Add a little sun, and you've got one perfect summer day.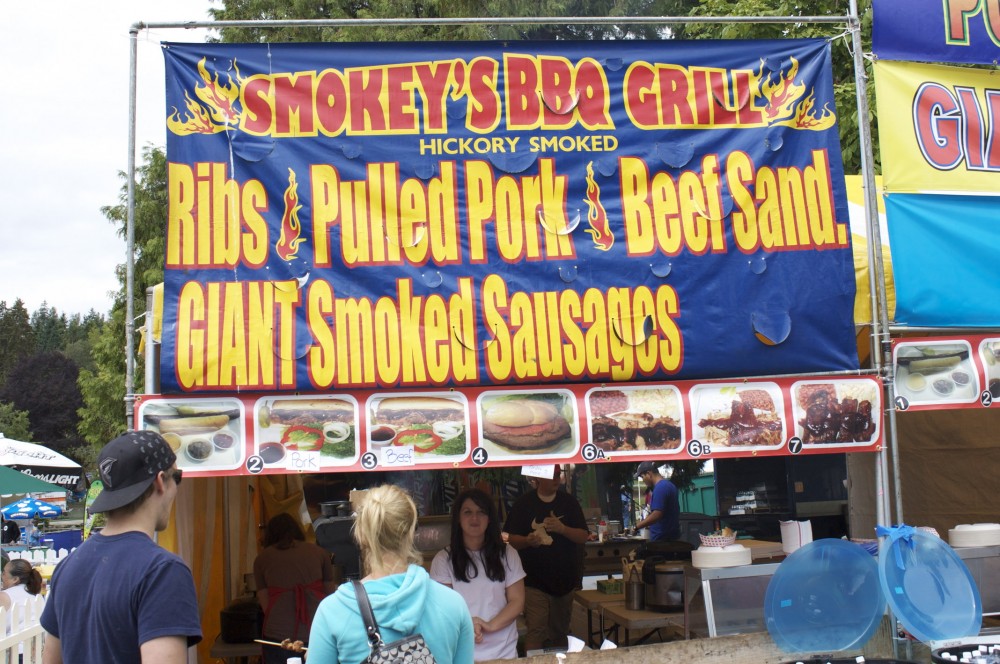 Festival Food Must #1: BBQ
Due to our lack of barbeque options in Tacoma, we bee-lined to the Smokey's BBQ Grill booth.  The promise of hickory-smoked barbeque was just too much to resist.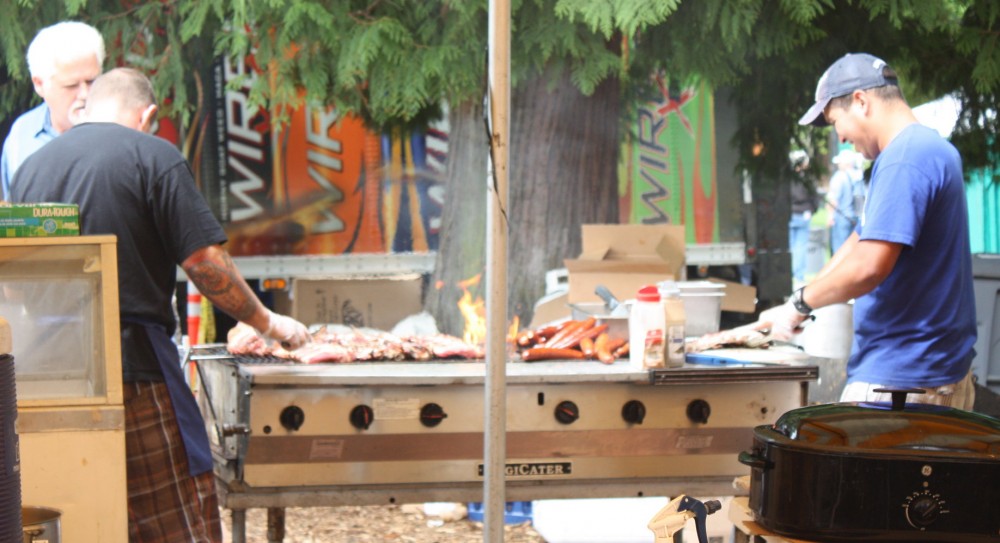 The guys in the back were busy grilling up a carnivore's fantasy.  Yes, we picked the right place.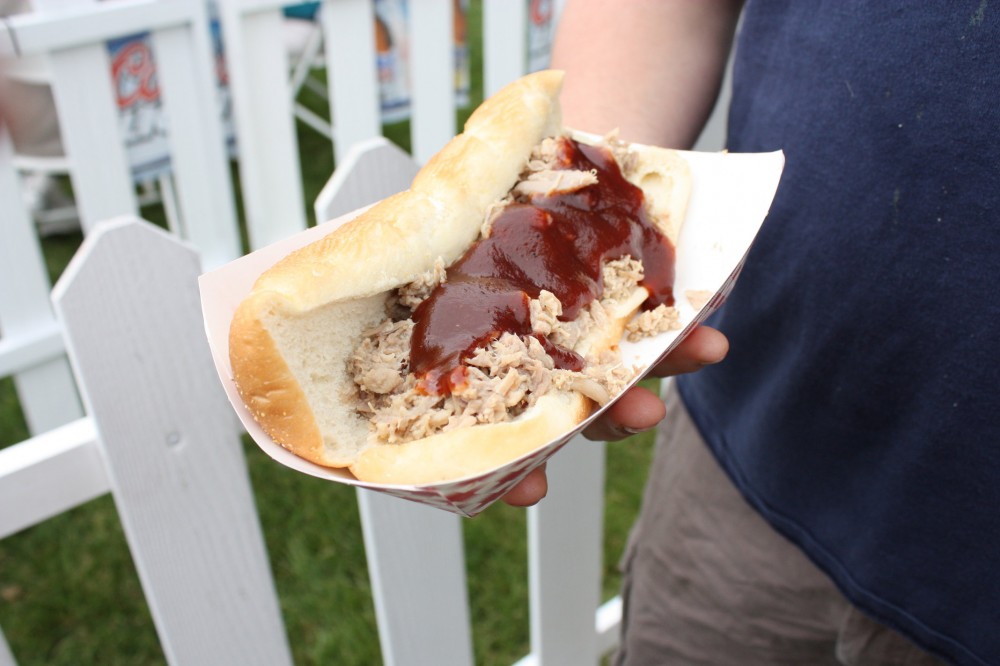 Our choice?  The pulled pork sandwich.  Hands-down, the most flavorful, succulent pulled pork sandwich I've ever had.  I could have eaten two.  But that would be a festival sin to only eat from one vendor.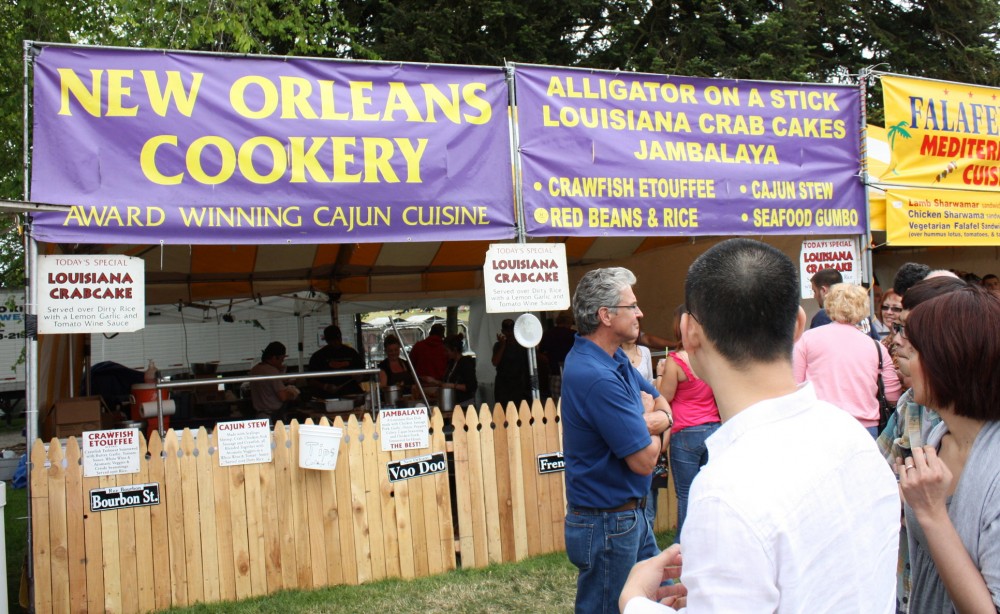 Festival Food Must #2: Food on a stick
Everything is more fun to eat on a stick.   So why not alligator on a stick?  A repeat choice from last year, Casey couldn't resist the gator from New Orleans Cookery.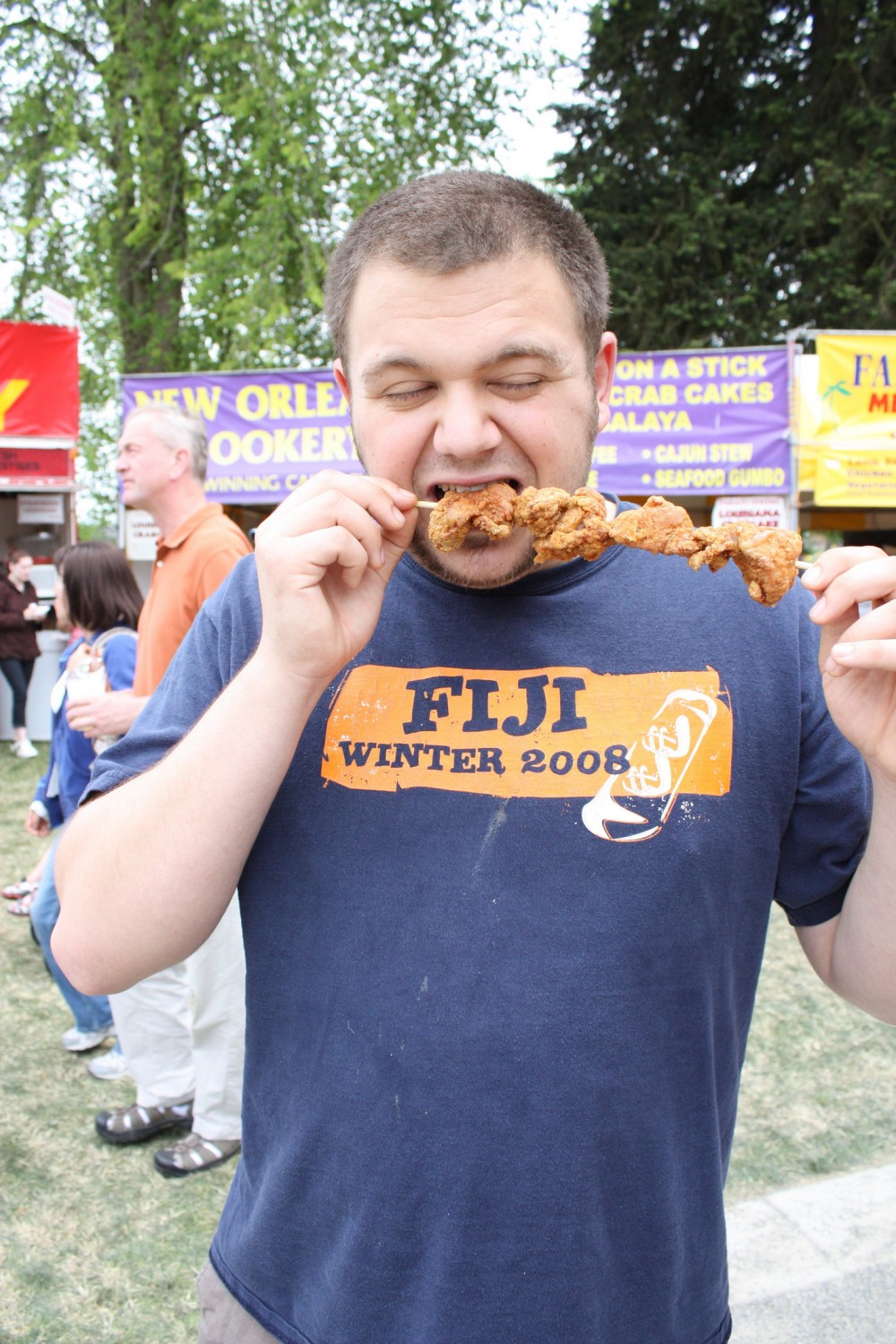 Deep-fried, of course.  Notice the stains accumulating on Casey's shirt.  A sure-fire sign of a good time.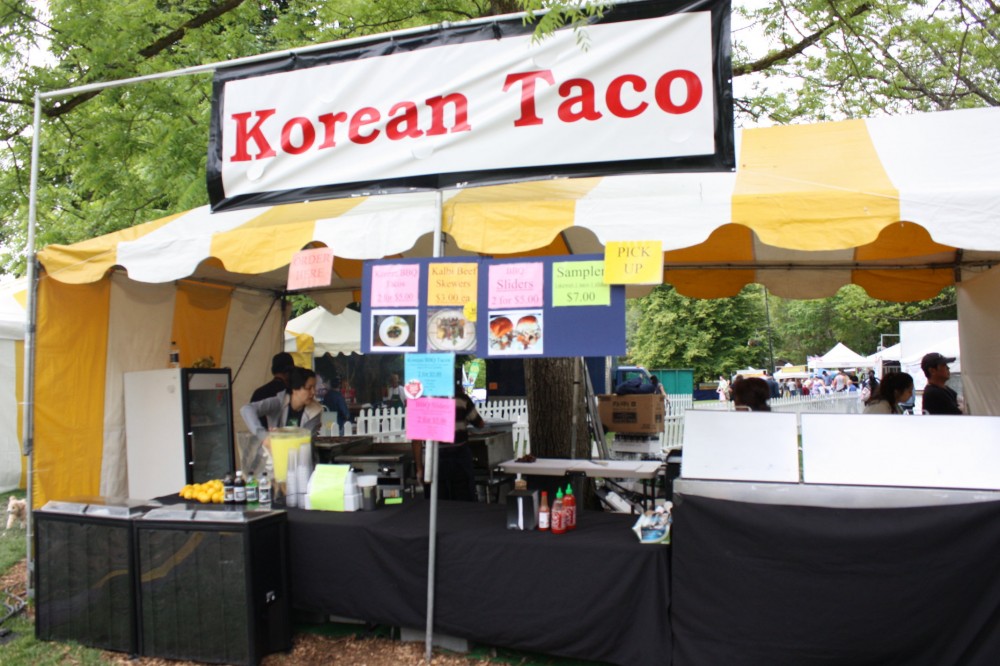 Food Festival Must #3: Trying foods you've never heard of or tasted
"KOREAN TACOS?" I screeched, heading towards this booth.  "What the hell is a Korean taco?"  Turns out, it's a traditional Mexican tortilla filled with juicy Korean barbeque.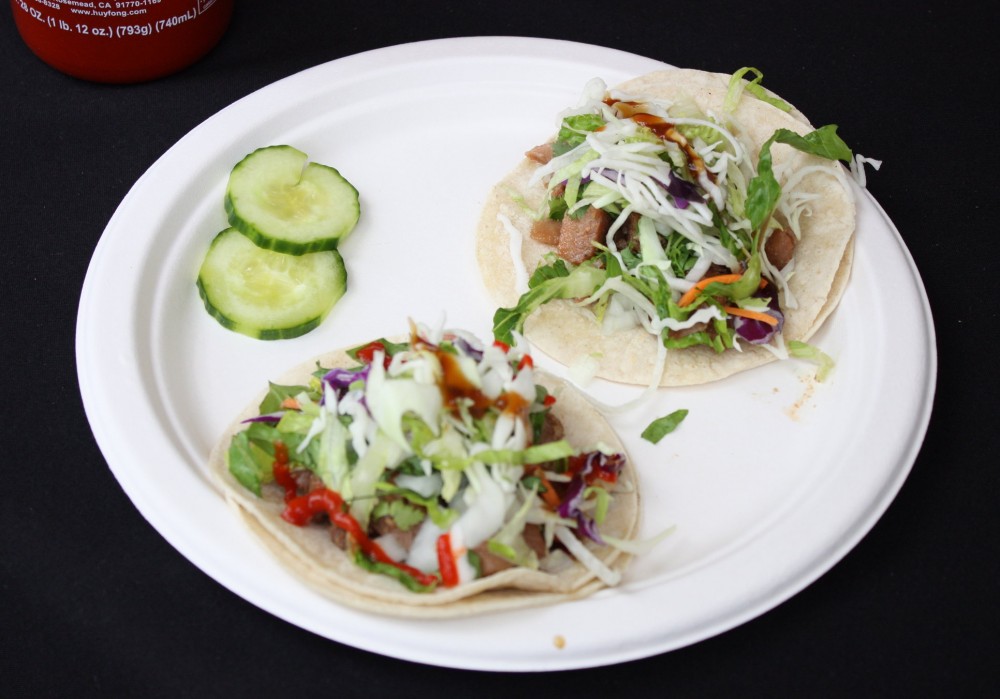 Yes.  It's good.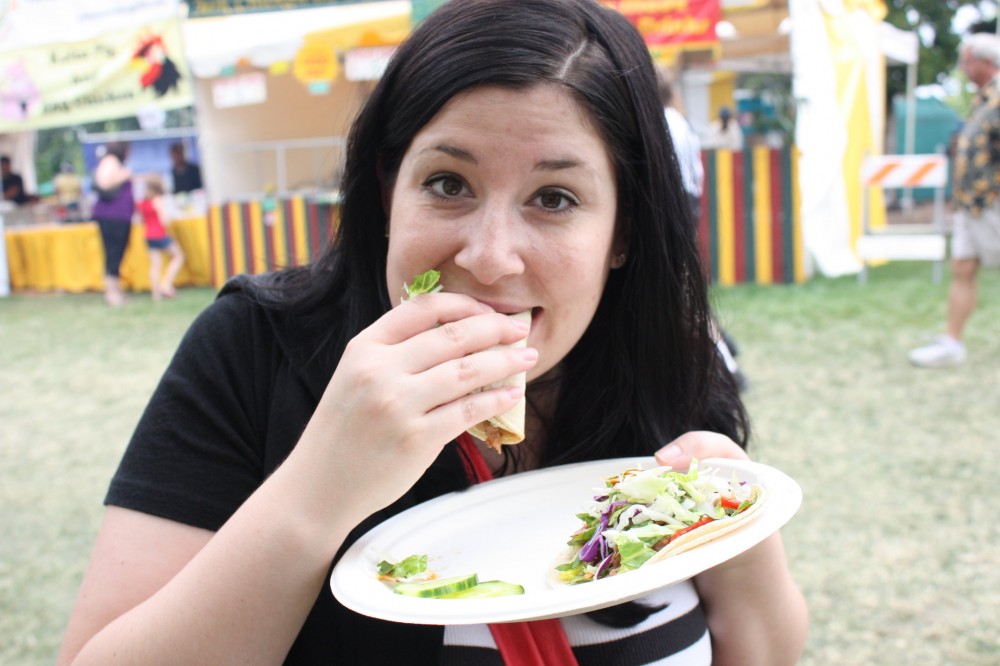 It's damn good.  I'll take Korean tacos anytime.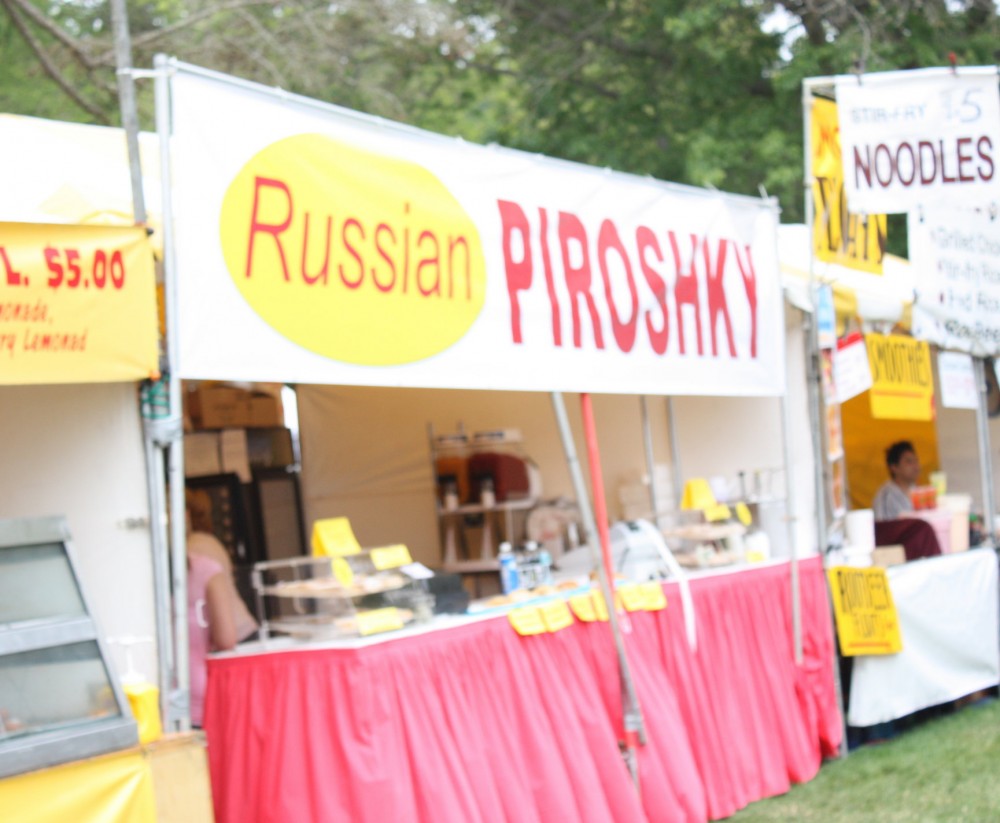 Continuing on the "foods you've never tried" bandwagon, I learned that Casey has never had a piroshky.  No, no, this is just wrong.  Wrong, wrong, wrong.  Every meat-filled doughy bit of wonderfullness must be sampled.  I ordered him a chicken and mushroom piroshky.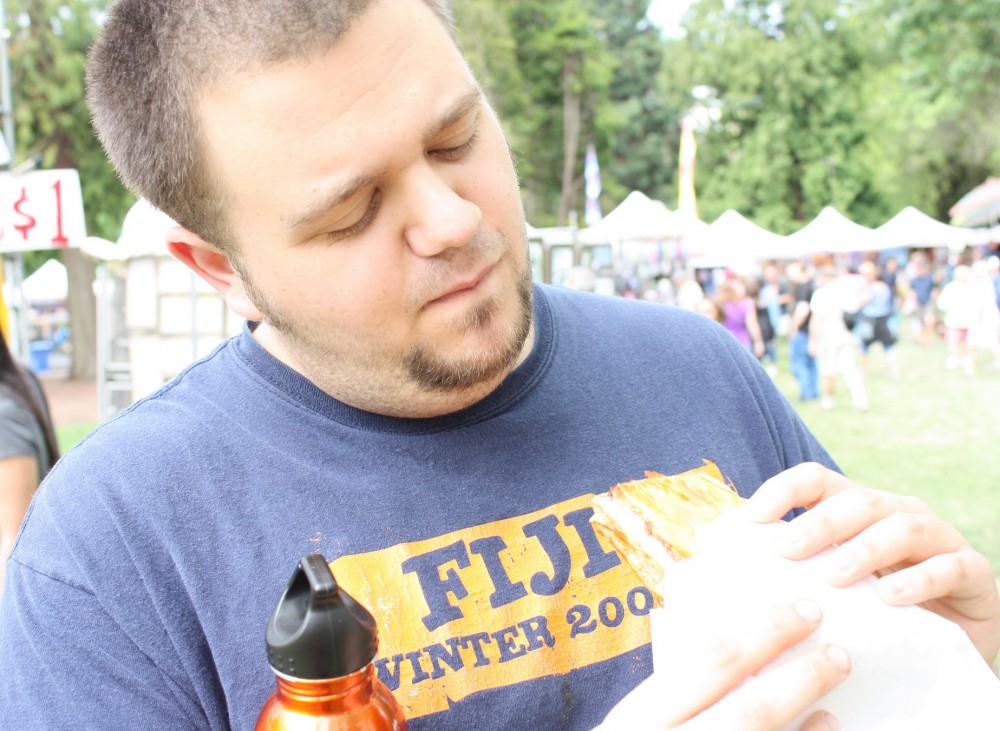 He examined it.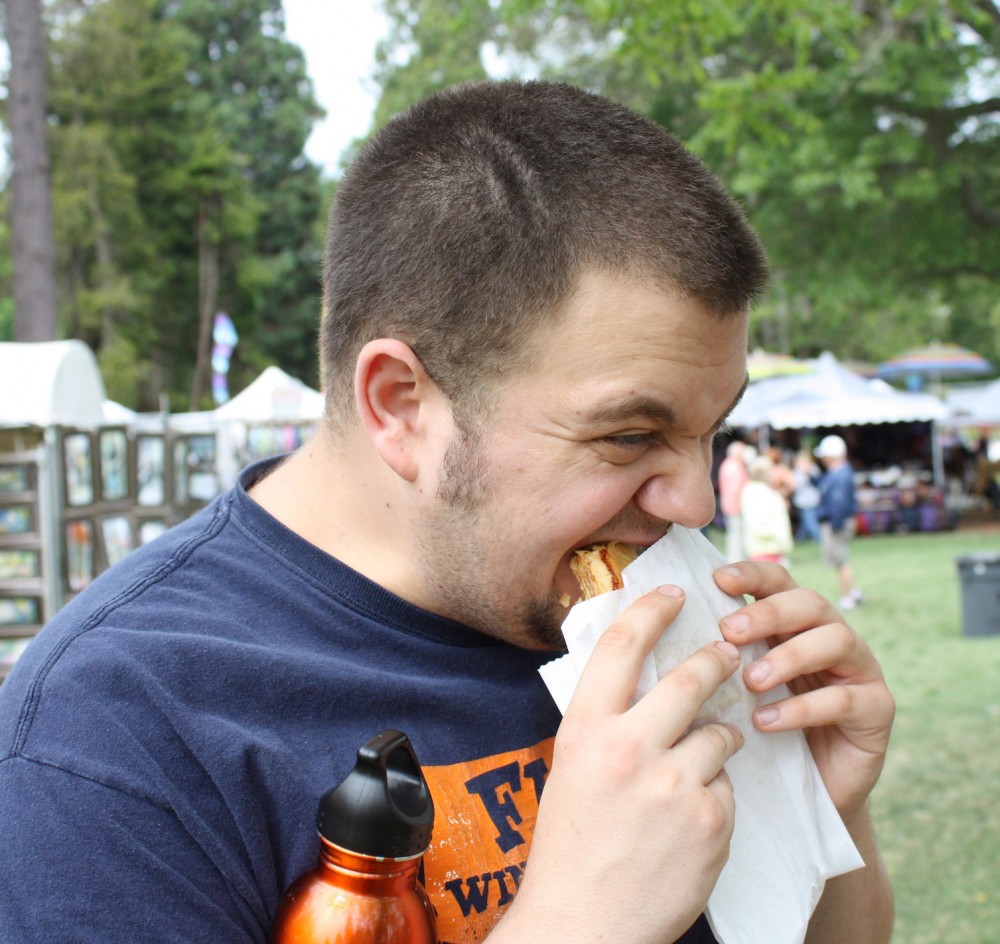 Took a bite.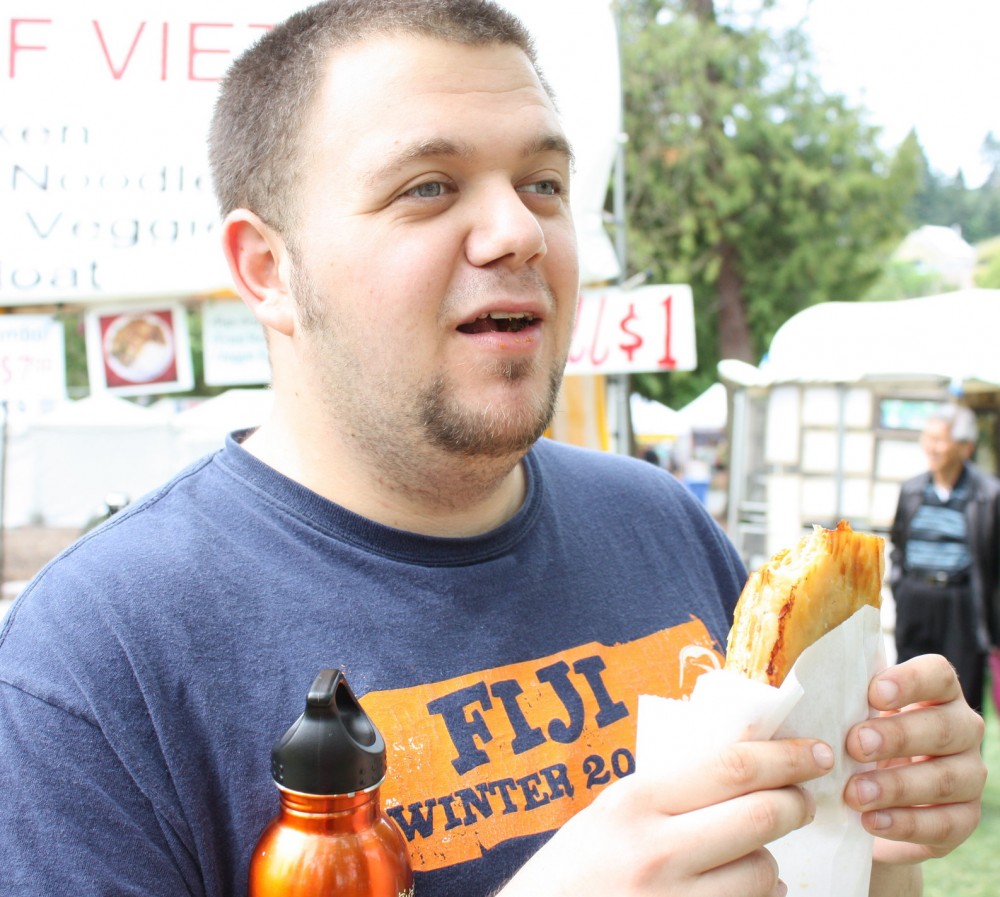 And had an epiphany.
I barely got a bite in.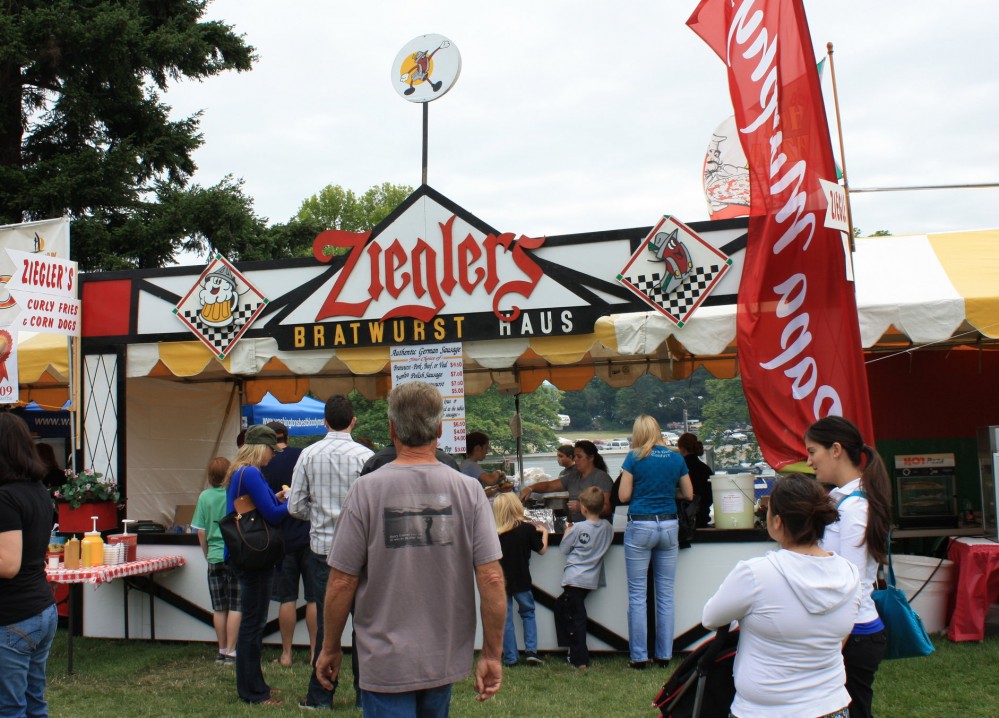 Food Festival Must #4: Meat in a tube
The German heritage in both Casey and I make it impossible to pass up the 'wurst.  Bratwurst, that is.  Smothered in sauerkraut and grilled onions, of course.
Ziegler's Bratwurst Haus makes a mean 'wurst.  We went for the beef.  Dee-lish.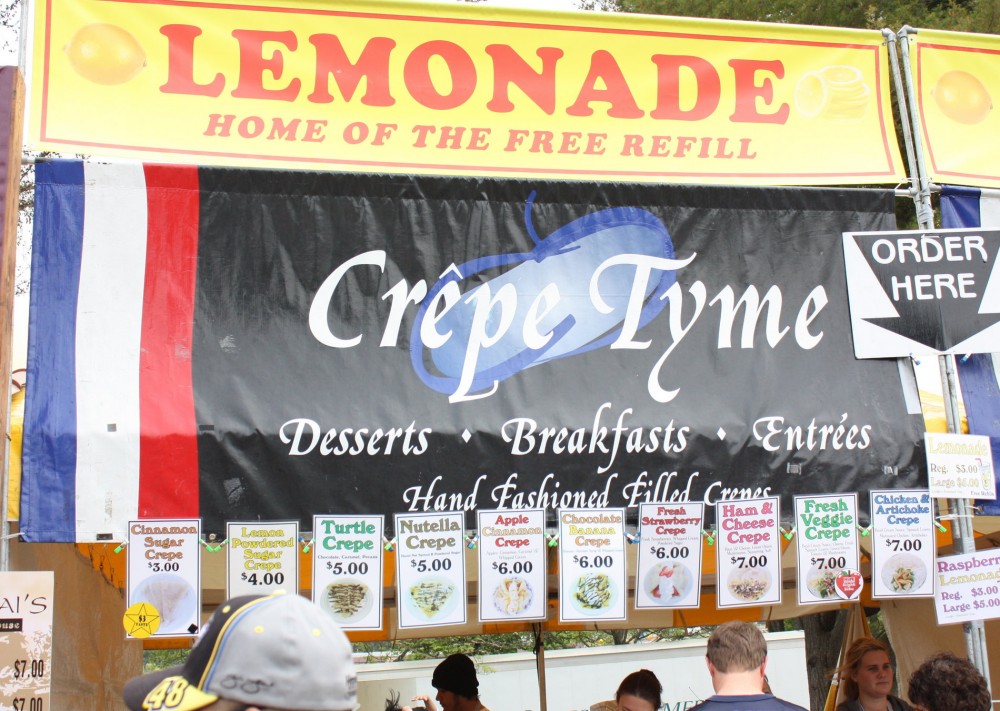 Food Festival Must #5: Things you don't make at home
Crepes are one of those things that I have little desire to learn how to make due to the special equipment involved.  But I love those thin, filled treats like none other.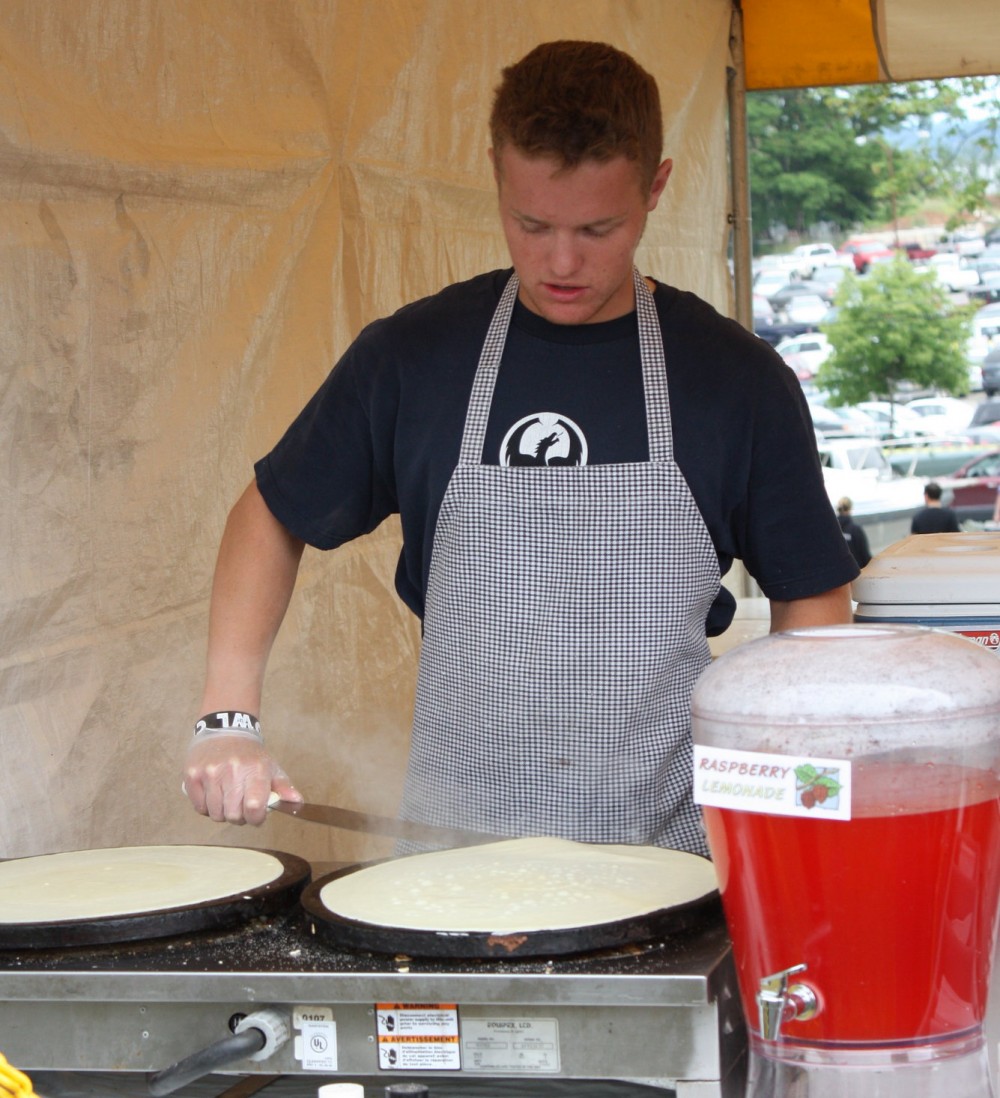 I mean, this dude had skills.  He swirled the batter to a crisp perfection.  No holes.  No tears.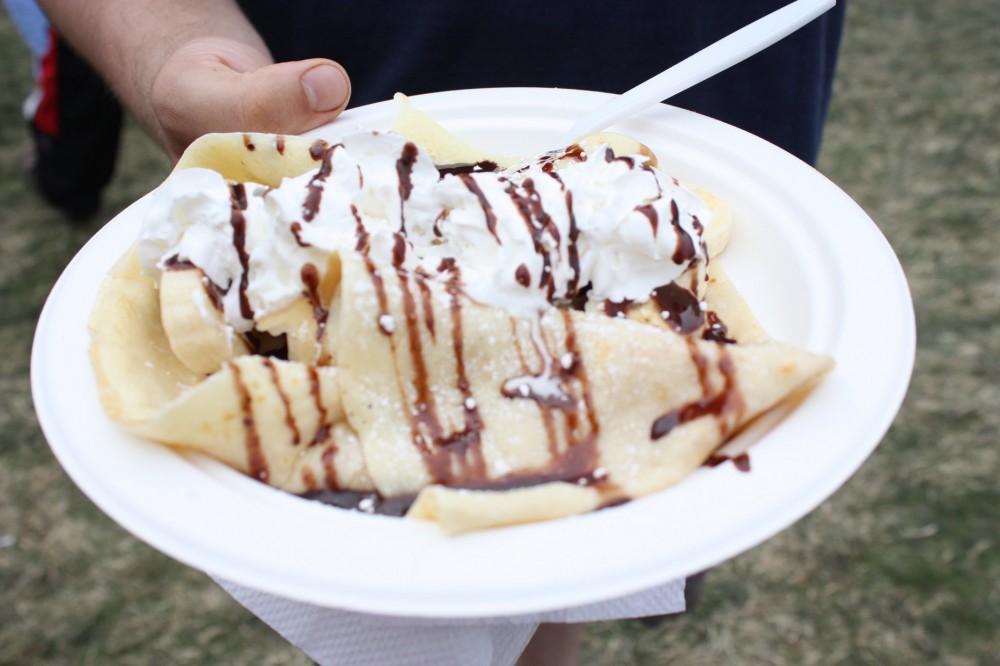 Crepe Tyme sucked me in with the banana chocolate crepe.  It was perfect.  I'll just have to wait until next year for another one of these.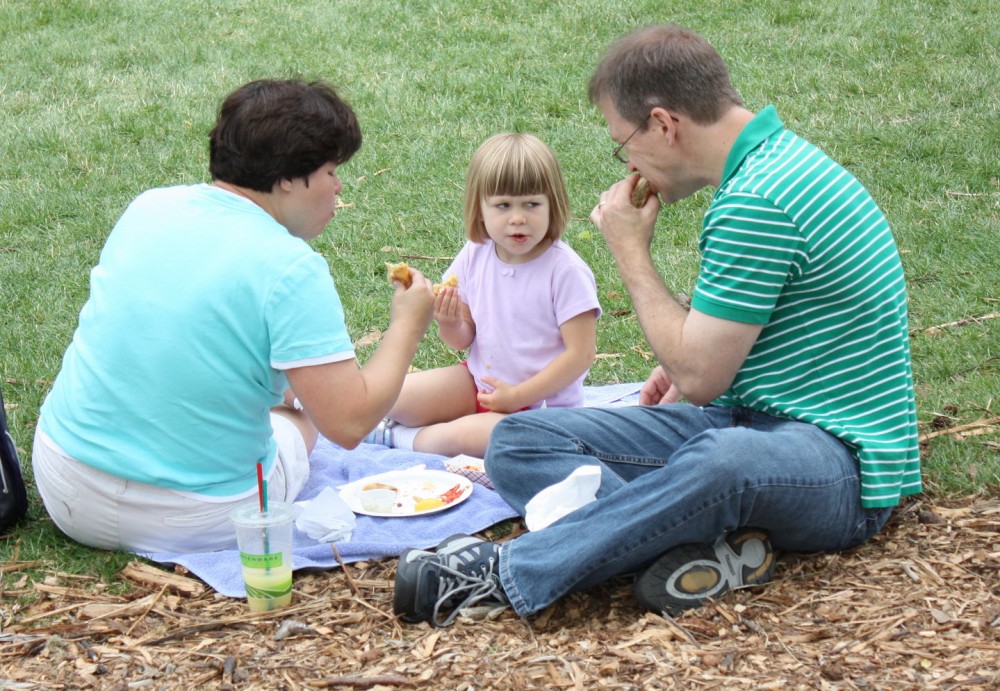 No, this is not my family.  But I thought I'd end this post with what Taste of Tacoma and all other food festivals are all about: Eating great food, enjoying your time with friends and family.  It doesn't get better than this.
(Visited 84 times, 1 visits today)