Ingredients
Pound Cake

2 cups

All Purpose Flour

or 2 1/4 cups cake flour – creates a more tender crumb

2 sticks

Unsalted Butter

room temperature

4 large

Eggs

room temperature

Mixed Summer Berry Topping

1 pint

Strawberries

hulled and sliced

1 pint

Blueberries

rinsed and drained

1 pint

Raspberries

rinsed and drained

Basic Whipped Cream
Directions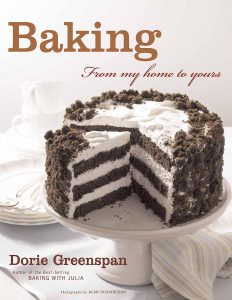 I recently got Dorie Greenspan's incredibly comprehensive and easy to understand Baking: From My Home to Yours. Reading through the recipes made me incredibly aware of Dorie's skill as a writer, baker and cook.
The way she writes recipes shines a light on how many crappy recipes I've been reading (and admittedly, writing), lately. Seriously. Read through any of her books, and you'll see what I'm talking about.
How she clearly defines the ingredients and steps to a recipe, explaining the reasons behind why she does certain things is eye-opening, for sure.
I've been trying to get away from blogging about other folks' recipes, but I'm not a great baker. Baking takes finesse and strict adherence to well-written recipes. I'm not quite to that level of knowing the science behind baking to be able to write great baking recipes on my own.
When I came across the Perfection Pound Cake recipe in her book, it seemed to be just the dessert to make for our friends. With summer right around the corner, what more do you need than pound cake, fresh berries and whipped cream?
Nothing.
The simplicity of this recipe is great for novice bakers, and is awesome for entertaining because you can bake the pound cake ahead of time and prep the berries and whip cream and stash them in the fridge.
It was a hit with our friends, and I'm excited to keep on baking with Dorie Greenspan.
Notes:
My oven does seem to run a bit hot or something, so when baking a 9″x5″ loaf, it was done at about 65 minutes instead of the recommended 70 to 75 minutes. I would check the cake at 45 minutes and again at 60 minutes, first to see if it's browning too quickly, and then to test doneness.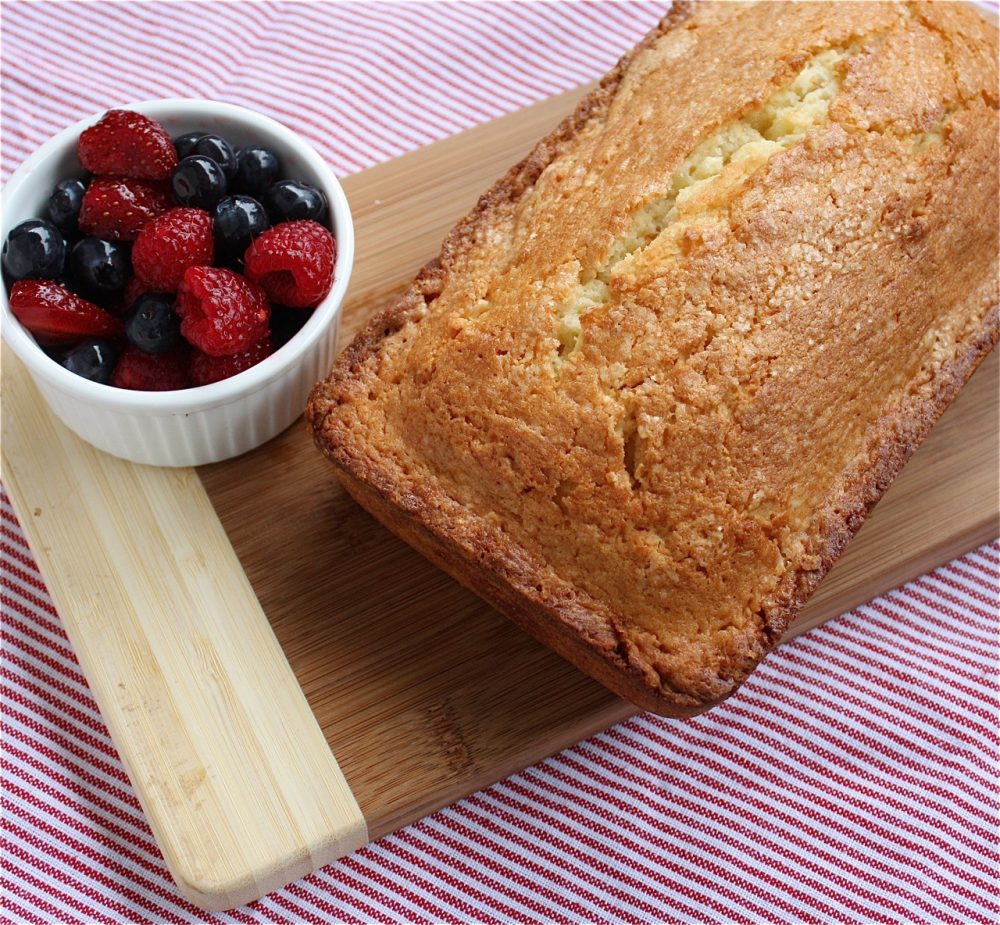 (Visited 3,713 times, 1 visits today)
Recipe Steps
Pound Cake

Preheat oven at 325°F with the rack positioned at the center of the oven. Grease a 9″x5″ loaf pan or an 8.5″ x4.5″ loaf pan with butter. Place the pan on an insulated baking sheet or 2 stacked baking sheets.

Whisk the flour, baking powder and salt in a medium bowl.

Beat the butter and sugar on high speed in the bowl a stand mixer fitted with a paddle attachment. Continue until mixture is pale and fluffy, about a full 5 minutes. Scrape down the sides of the bowl and the paddle, and reduce the speed to medium.

Add the eggs one at a time, beating for 1 to 2 minutes with each interval. Don't forget to scrape the sides of the bowl and beater to create a homogenous mixture. Add the vanilla extract.

Reduce the speed to low and add the flour, mixing only until flour is in. This can also be done by hand by folding the flour into the batter with a rubber spatula.

Scrape the batter into the buttered pan and smooth and level the top. Bake in the oven for 45 minutes. Check if it is browning too rapidly, and tent a foil over it if so. If your pan is 9″x5″, the cake needs to be baked for a total of 70 to 75 minutes. An 8.5″x4.5″ pan of cake would require a total of about 90 minutes.

The cake is done when a thin knife inserted in the middle comes out clean.

Transfer cake pan onto a cooling rack and let it rest for 30 minutes. Carefully run the back of a bread knife between the cake and the sides of the pan to loosen out the cake before inverting out and propping it right side up directly on the cooling rack. Cool to room temperature before wrapping.

Berry Topping

In a bowl, mix the sliced strawberries, blueberries and raspberries. Sprinkle with sugar, stir and let sit for at least an hour, or up as long as overnight.

Basic Whipped Cream

Using a wire whisk or electric mixer with a whisk attachment, whisk all the ingredients together until soft peaks begin to form, about 3 to 4 minutes.

Be careful not to whip it for too long — it will turn on you quickly!