Directions
I've been eating gluten free lately pretty much exclusively. I say "pretty much" because I'm also a restaurant writer (partially the reason for my serious slacking in posting here), and there are times I can't avoid gluten. I feel better not eating gluten, and who knows, maybe one day I won't be eating any gluten at all.
I'm loving it, and I'm looking forward to sharing everything I've been cooking here with you.
I think a big misconception about being gluten free is that you can't eat any of your favorite foods anymore. Sure, it might take a little extra effort and planning, but your favorite foods are not off-limits simply because you're not eating conventional bread, pasta or flour.
Take, for example, the chocolate chip cookie. Arguably America's favorite cookie, it's a great place to start exploring gluten free baking. I love oats in my chocolate chip cookies because it's the way my mom and grandma always made them. Regular oats aren't necessarily gluten free, but there are gluten free oats available, such as the ones I used. They taste the same to me.
This recipe uses a gluten free all-purpose flour. There are many different brands you could use, or you could make your own. Whatever you do, check the flour's ingredients to see if it includes xantham gum. If it doesn't, add it (see the recipe below).
It's as simple as that. The rest of the ingredients and process are exactly the same as how I would make normal chocolate chip cookies. These are bite-sized, with crunchy bottoms, soft middles and chocked full of oats and melty chocolate. They're everything you would want in a chocolate chip cookie. Give 'em a whirl and let me know what you think!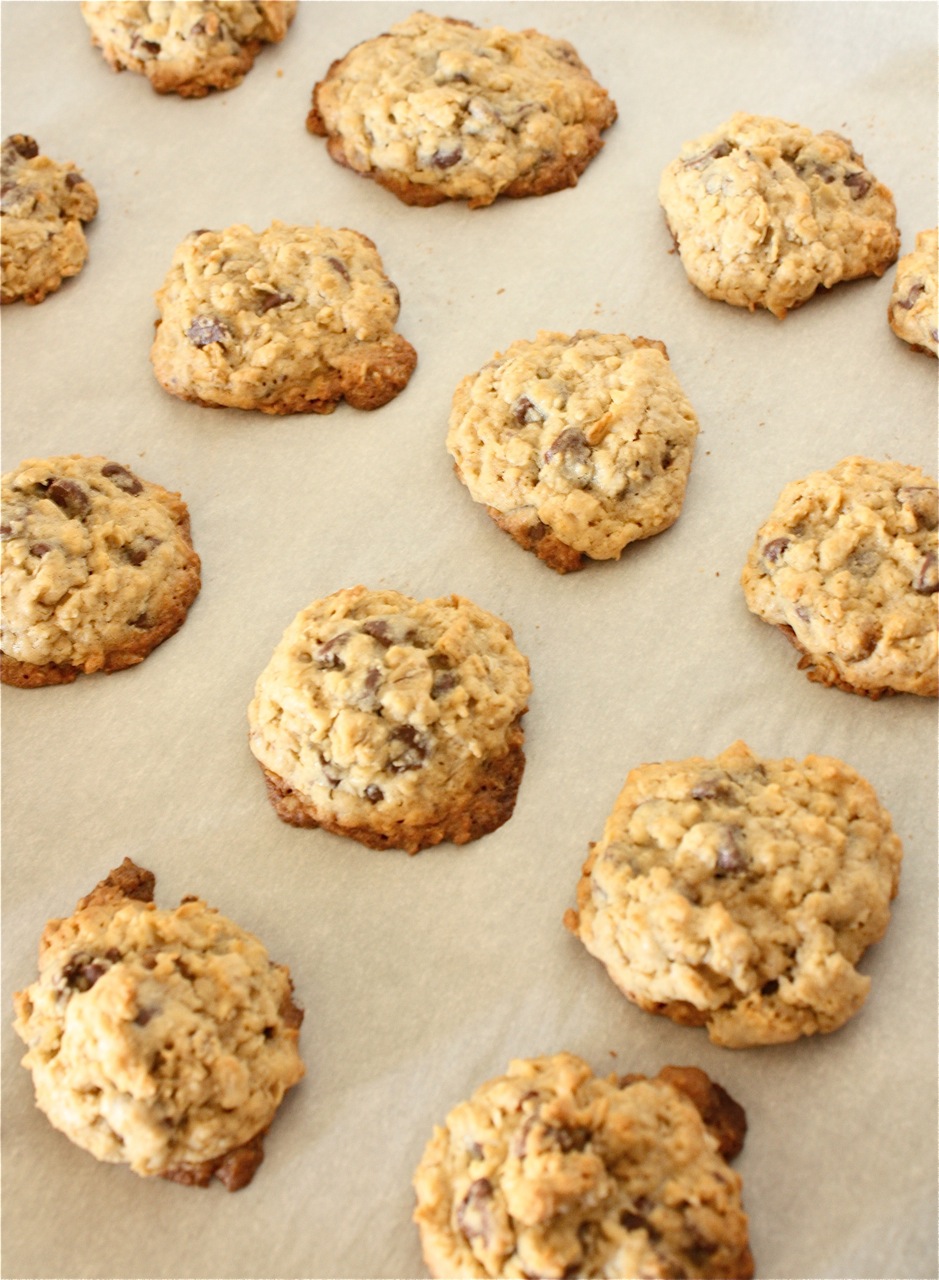 (Visited 5,874 times, 1 visits today)