Directions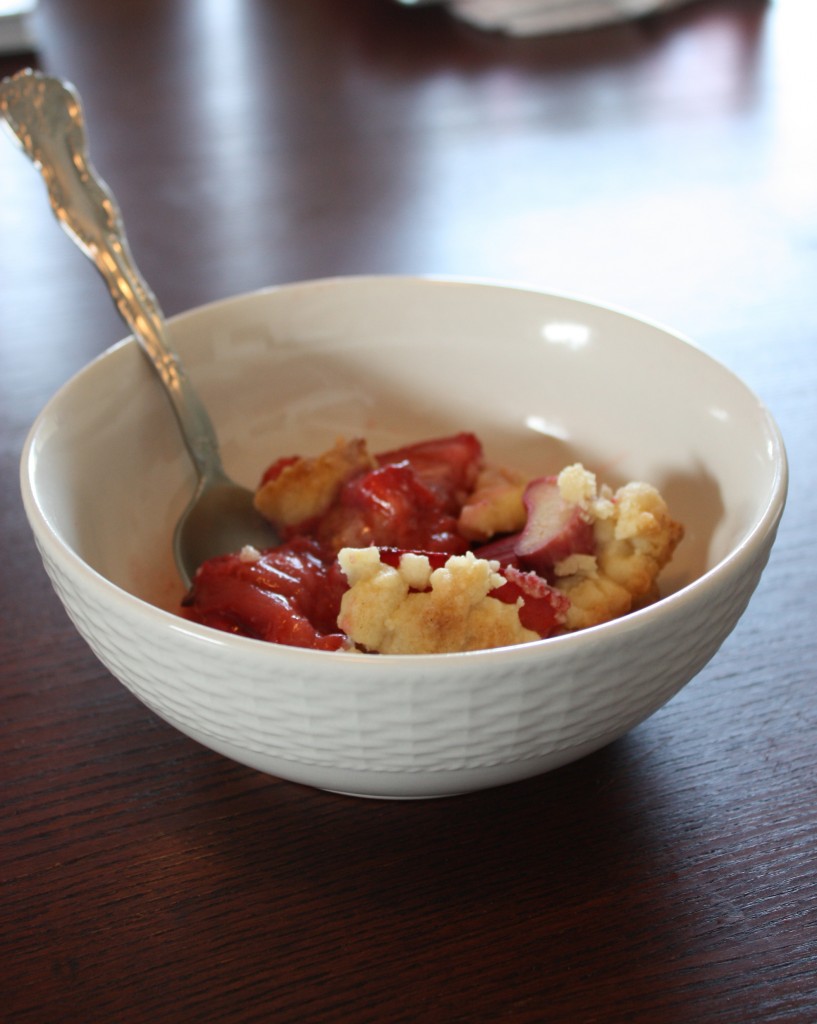 Rhubarb, however, is a mystery to me.  This was my first cooking and eating experience with the long, red, green and speckled pink stalks.  For whatever reason, I have never had an opportunity, or perhaps chosen not to, select a rhubarb pie, crisp, or crumble when dessert comes my way.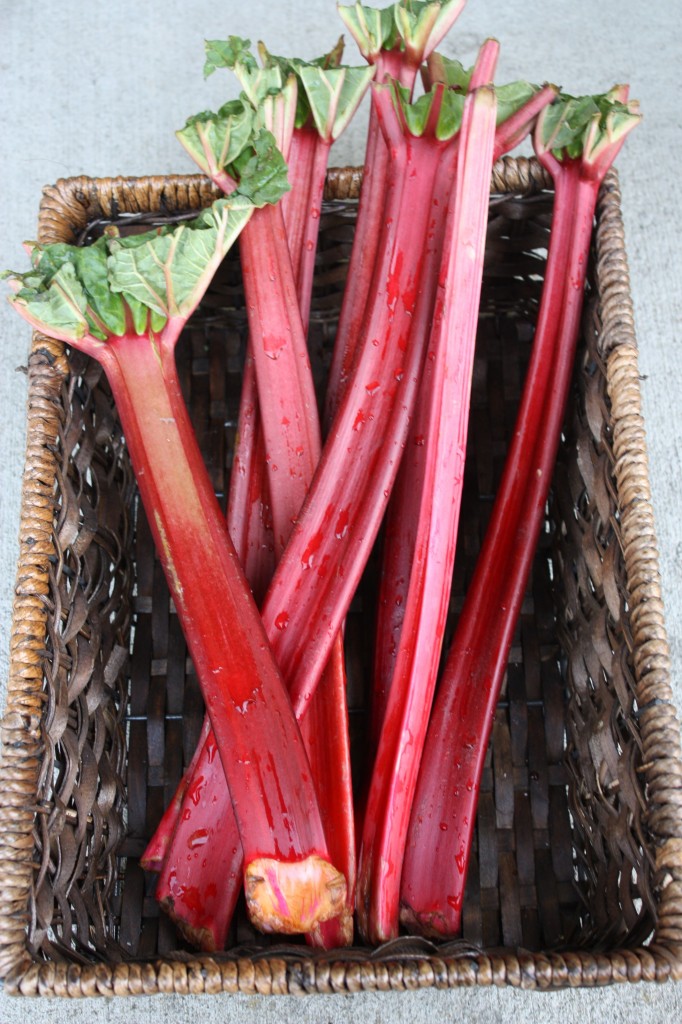 When I encountered these lovelies at the market, I had a change of heart.  They looked like they needed to be experimented with in my kitchen.  Right now.  No turning back.
First thing first, I checked my cookbooks for a rhubarb recipe.  No such luck.  I turned to Google, the ultimate recipe collection.
One of my favorite food blogs, Smitten Kitchen, had just what I was looking for:  Strawberry-Rhubarb Crumble.  I've heard lore of the delights of combining strawberry and rhubarb, so this was my chance.  Not to mention, the strawberries were gorgeous.  This was a no-brainer.
The perfect recipe to welcome Spring.
I had the pleasure of enjoying this right out of the oven, when it is best.  It definitely should be eaten after cooking.  The crumbles on top get pretty soggy overnight.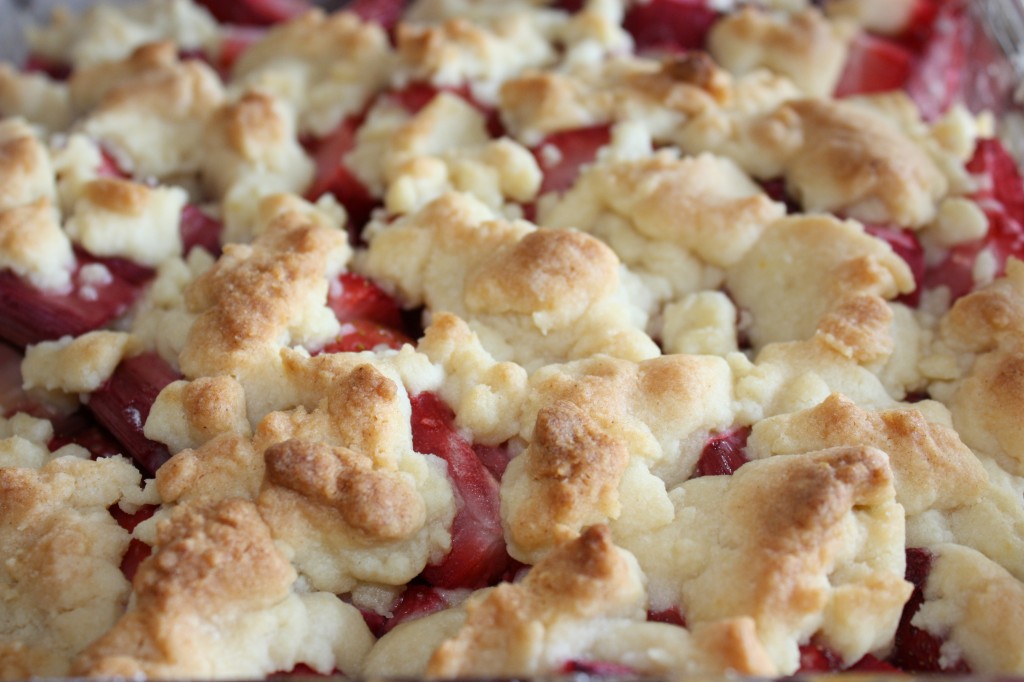 Strawberry-Rhubarb Crumble
Courtesy of Smitten Kitchen (thank you!)

For the topping:
1 1/3 cup flour
1 teaspoon baking powder
3 tablespoons sugar
3 tablespoons Demerara sugar (or turbinado sugar aka Sugar in the Raw)
Zest of one lemon
1/4 pound (1 stick or 4 ounces) unsalted butter, melted

For the filling:
1 1/2 cups rhubarb, chopped into 1-inch pieces
1 quart strawberries plus a few extras, hulled, quartered
Juice of one lemon
1/2 cup sugar
3 to 4 tablespoons cornstarch
Pinch of salt

1. Heat oven to 375°F. Prepare topping: In a mixing bowl, combine flour, baking powder, sugars and lemon zest and add the melted butter. Mix until small and large clumps form. Refrigerate until needed.

2. Prepare filling: Toss rhubarb, strawberries, lemon juice, sugar, cornstarch and a pinch of salt in a 9-inch deep-dish pie plate.

3. Remove topping from refrigerator and cover fruit thickly and evenly with topping. Place pie plate on a (foil-lined, if you really want to think ahead) baking sheet.

Bake until crumble topping is golden brown in places and fruit is bubbling beneath, about 40 to 50 minutes.
Tips:
Serve warm with vanilla ice cream or whipped cream.
Be sure to cut the rhubarb in even one-inch pieces so that it all cooks evenly.  You don't want a crunchy bite of rhubarb.
I did not have a deep baking dish for the crumble, so I just used an 8 by 8 Pyrex casserole dish.  It worked just fine.
(Visited 12 times, 1 visits today)