Ingredients
Ground Turkey Tacos

1 Pound

Lean Ground Turkey

Lean

1 Tbs.

Extra Virgin Olive Oil

Taco Toppings

1 Cup

Sharp Cheddar Cheese

Grated

1 Cup

Fresh Tomatoes

Diced

Homemade Taco Seasoning
Directions
I'm finally coming out of my sinus sickness from hell.
This means I can taste and enjoy food again. I mean, not that my waistline probably didn't mind a little fasting from that whole not being hungry while sick thing, but I know I'm ready to be done with it.
Now that I'm back to my craving my favorite foods, it's time to share with the world one of the most craveable foods I can think of:  tacos.
Making your own homemade taco seasoning is easy. It's just a matter of measuring out a few spices and throwing them together.
Want less salt? Add less. Like it spicier? Add more cayenne, and so on.
Those seasoning packets you can buy at the store are garbage. Total, complete, salty, preservative-ridden garbage.
Not that I have strong opinions about this or anything…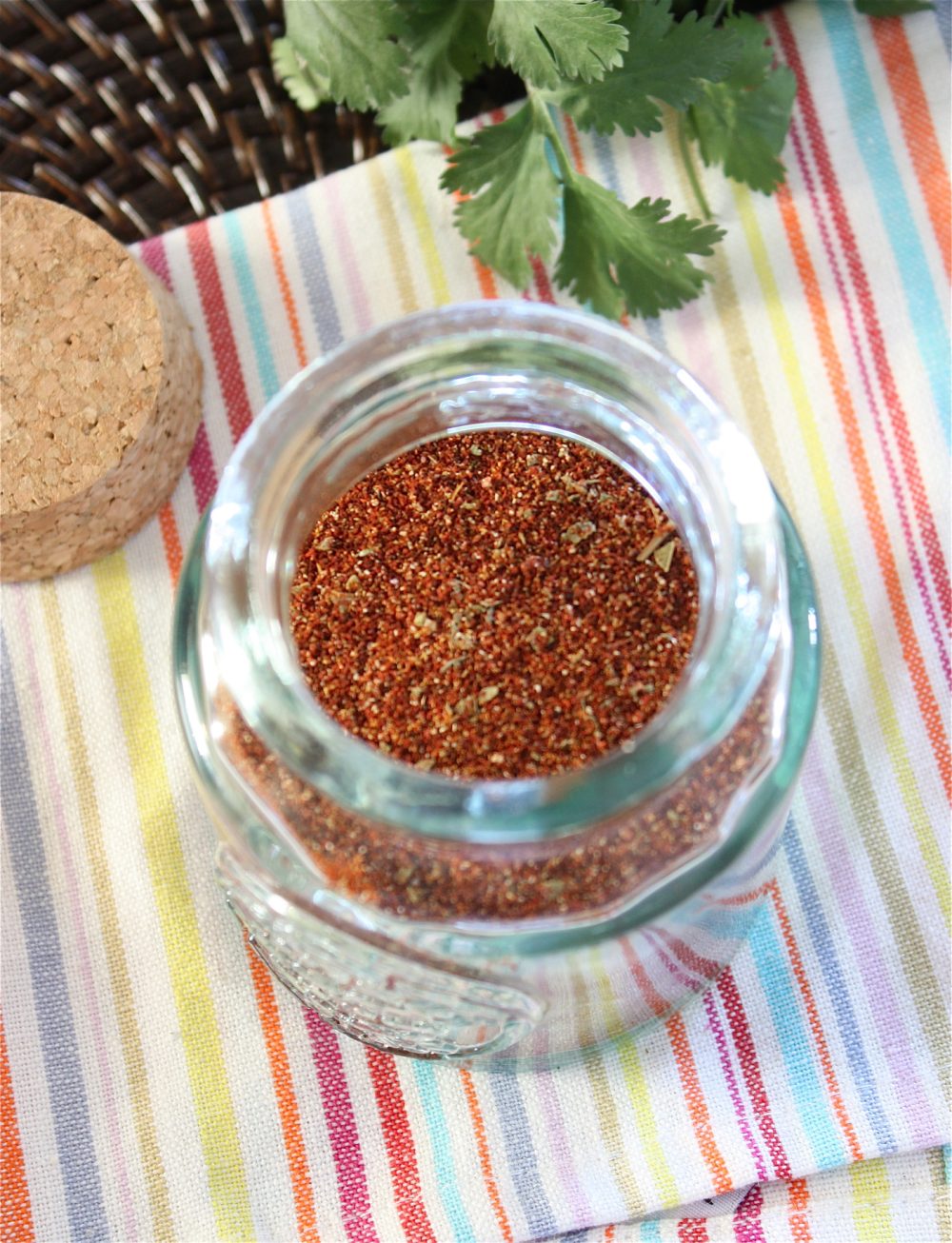 Mix all the spices together and store in an air-tight container.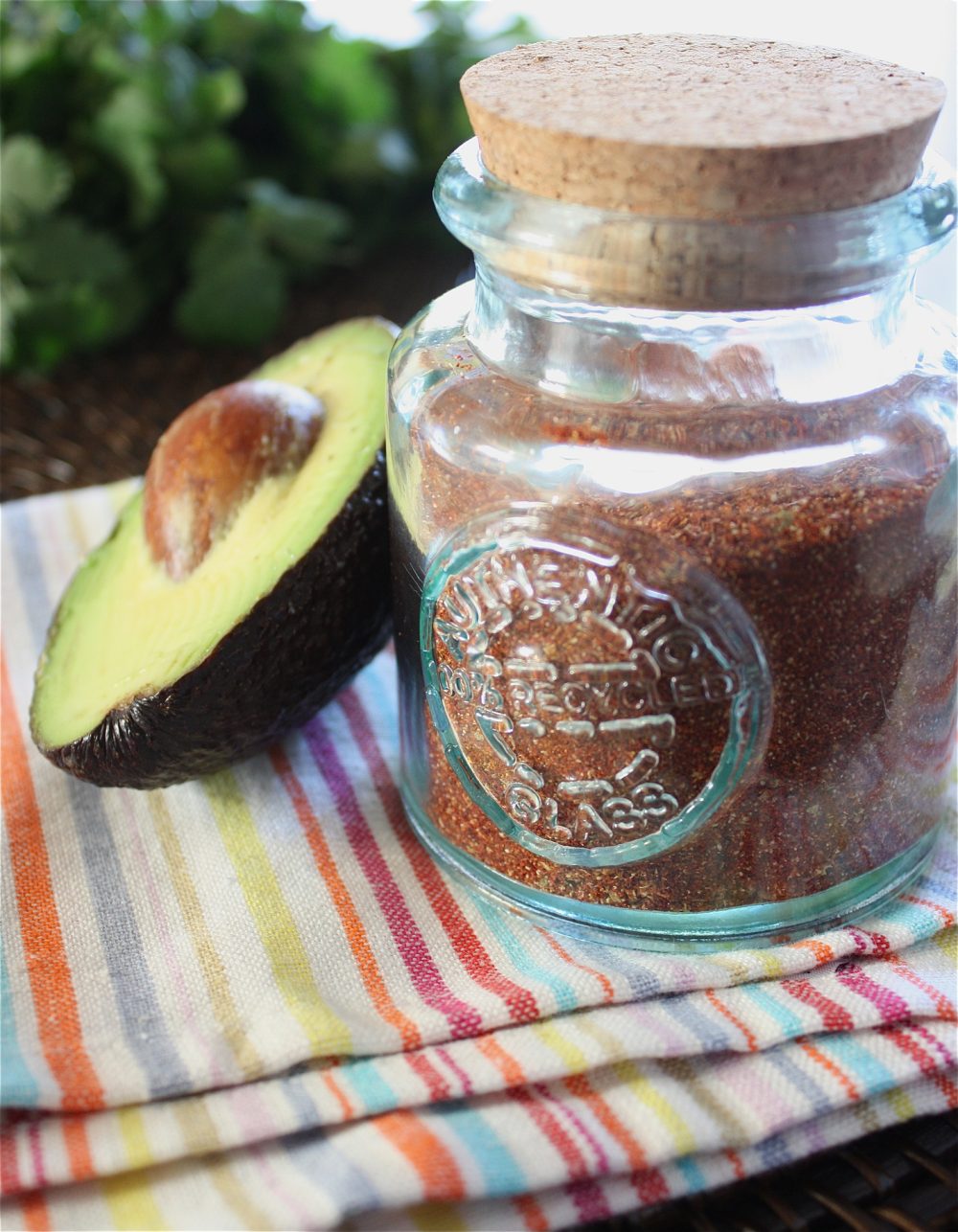 If you double or triple the recipe for the taco seasoning, stick it in an air-tight container and keep it handy, you're no more than 20 minutes away from a darn tasty taco meal.
A couple weeks ago, my friend Meguire stopped by on a Friday night for a surprise visit (which I love).
A surprise visitor for dinner? No problem. It was turkey taco time.
I whipped up a batch of the taco seasoning and made some of my favorite baked Mexican rice.
Add more seasoning to amp up the flavor of your choice of taco meat. It works just as well with ground beef, ground chicken, tofu, or whatever you like to stick in a tortilla.
Grab yourself a Corona and give it a try!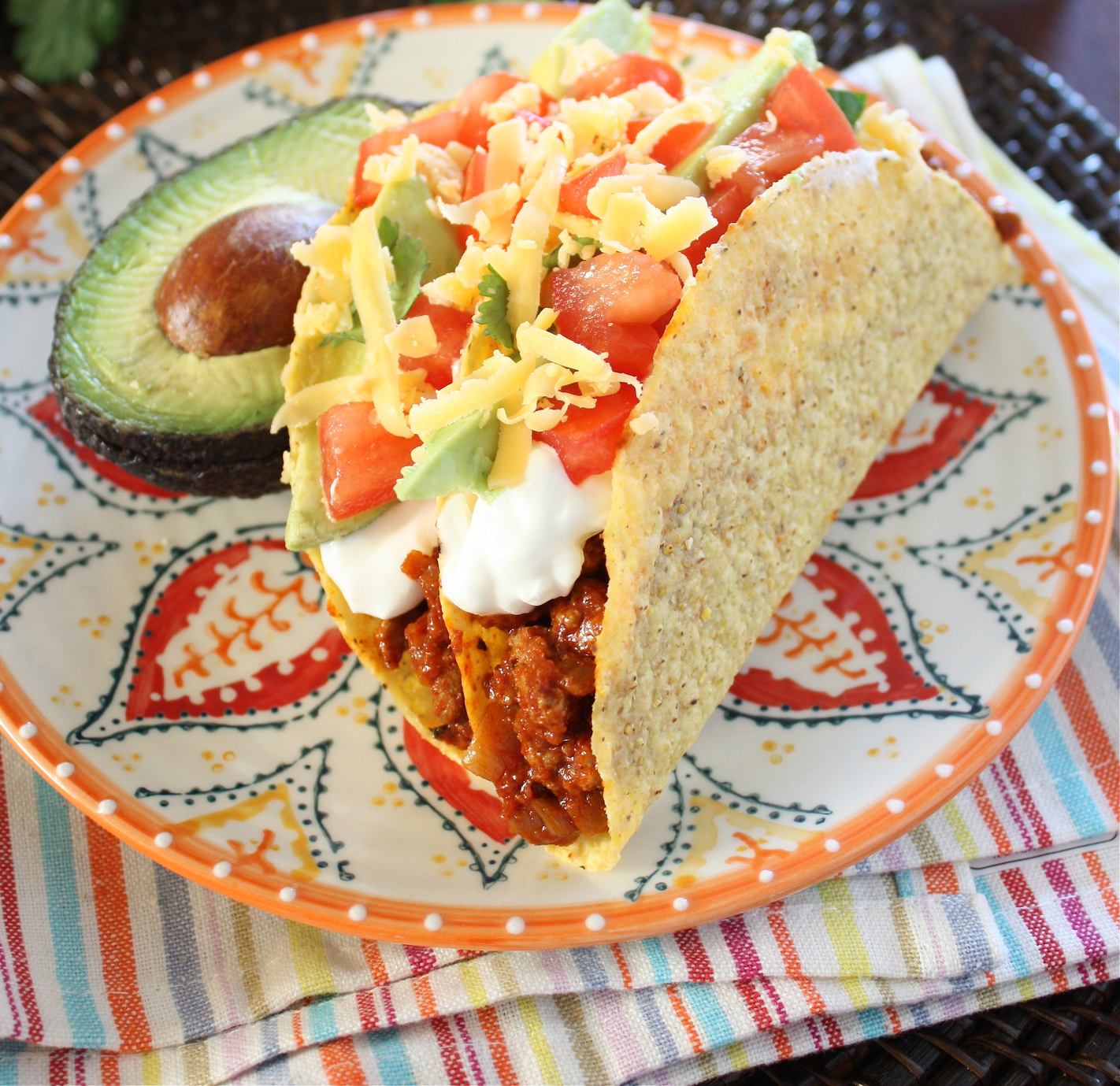 (Visited 3,434 times, 1 visits today)
Recipe Steps
| | |
| --- | --- |
| | Heat a large skillet or Dutch oven over medium heat. Add olive oil and heat until shimmering. Add onions and saute until softened, about 10 minutes. |
| | Add ground turkey and break up with a wooden spoon. Cook, stirring occasionally, until the ground turkey is no longer pink. |
| | Stir in 1/4 cup of the spices and cook for about 1 minute. |
| | Stir in the tomato paste and water. Cook for another minute until heated through. |
| | Taste the meat mixture. If it tastes like it needs more flavor, add the additional 1/4 of taco seasoning and stir to combine. |
| | Serve in a flour tortilla with sliced avocado, tomato, sour cream and cheddar cheese for a burrito, or in a crunchy taco shell or small corn tortilla with toppings for tacos. |