Directions
Growing up, my mom almost always put oats in the chocolate chip cookies she made.
I mean, I don't discriminate.  I love all chocolate chip cookies.  But the nostalgia of oatmeal chocolate chip cookies gets me every time.
Not only do I love them because that's the way my momma made them, but because the oats create a new texture from the traditional ho-hum plain chocolate chip cookies.  With the oats, the edges get a toasty crunch, and the middle remains chewy, dotted with crunches of cooled chocolate chips.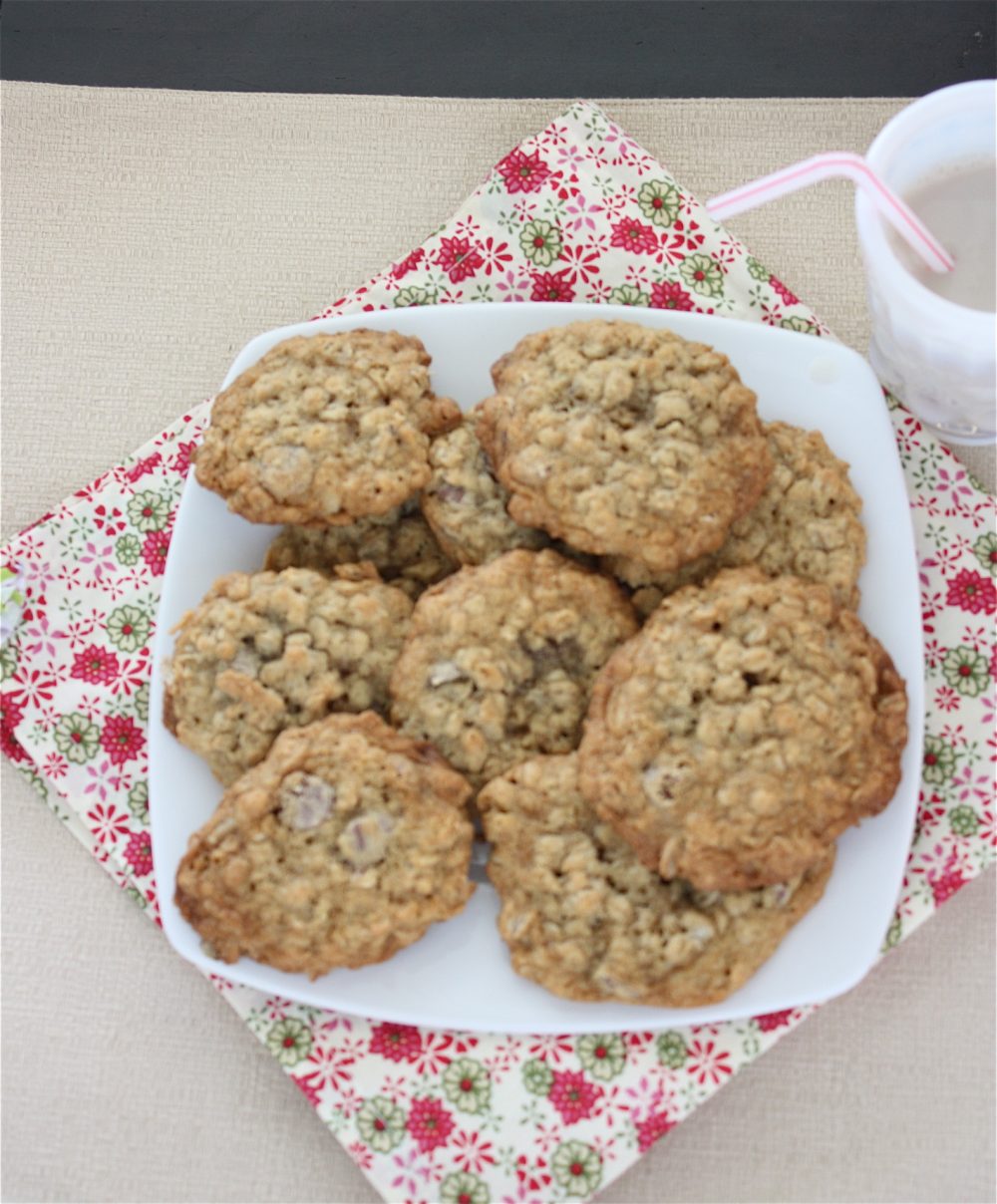 This recipe is particularly lovely because of the addition of just a slight bit of cinnamon — which makes them all the more warm and comforting.
Nothing wrong with a slight improvement on a classic.
Chewy Oatmeal Chocolate Chip Cookies
From Bakergirl
1/2 cup (1 stick) + 6 tablespoons butter, softened
1/2 cup granulated sugar
3/4 cup firmly packed brown sugar
2 eggs
1 teaspoon vanilla
1 1/2 cups all-purpose flour
1 teaspoon baking soda
1/2 teaspoon salt
1 1/2 teaspoons cinnamon
3 cups rolled oats
1 cup chocolate chips
Preheat oven to 350°F. Lightly grease two cookie sheets or line with parchment paper and set aside.  Beat butter, sugar, and brown sugar together on medium speed until smooth and creamy. Add eggs and vanilla and mix until well combined.
In a separate bowl, mix together the flour, baking soda, salt, and cinnamon, then add to the butter mixture and beat until combined. Stir in oats and chocolate chips.
Scoop dough into rounded tablespoons and place on baking sheets about 2 inches apart.
Bake for 9-11 minutes, or until the edges are browned.  Cool 1 minute on cookie sheets; remove to wire rack and allow to cool completely.
(Visited 87 times, 1 visits today)