Directions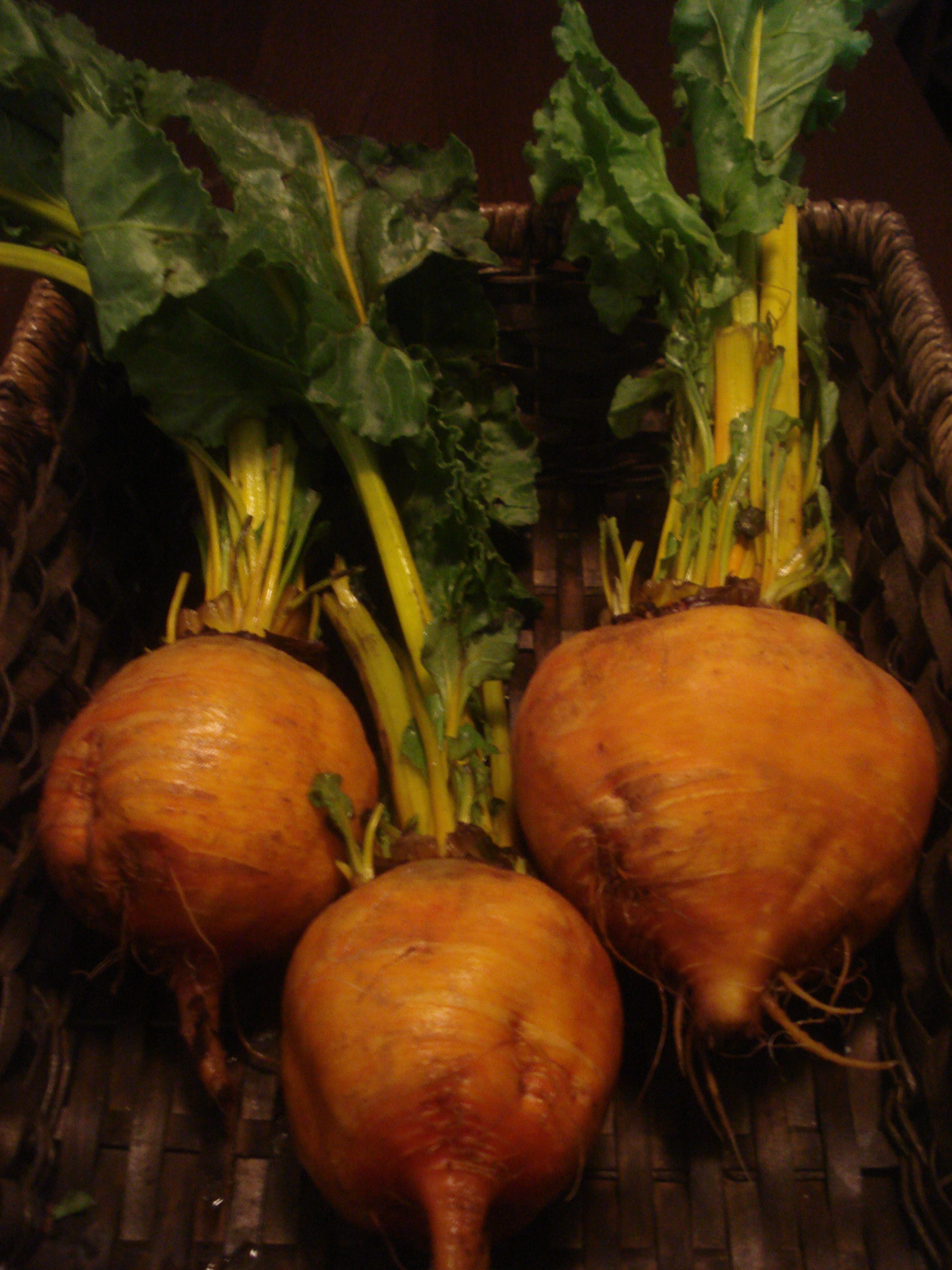 I think this may be my new favorite soup.  Seriously.  Beets.  Not a likely choice.  But, much like Mario Batali, it wins you over.  (So funny looking, you have to love it)
I had never heard of, much less seen a golden beet before.  But I came across them in the market the other day, and I had to buy them.  They are slightly prehistoric looking, and nice and dirty.  You know they just came out of the ground.
The golden beets turn everything a gorgeous gold color, and the ginger makes the whole house smell incredible.
This is proof that sometimes the more simple the recipe, the better the result.
And just look at these things.  They're beautiful.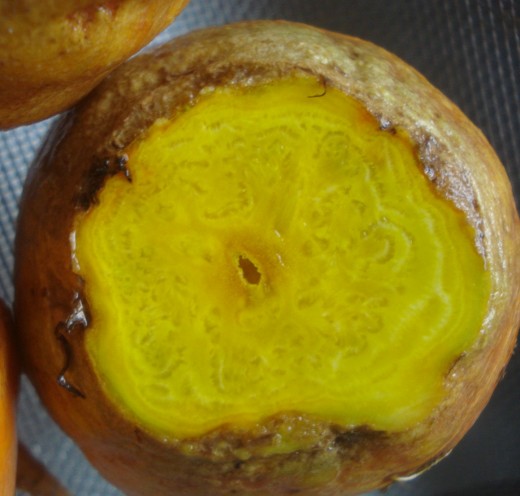 Golden Beet Soup
Courtesy Bon Appétit, December 2007

6 tablespoons (3/4 stick) margarine
9 2 1/2-inch-diameter golden beets, peeled, cut into 1/2-inch cubes (8 to 9 cups), green tops reserved
4 1/2 cups chopped onions
4 teaspoons minced peeled fresh ginger
1 tablespoon finely grated lemon peel
6 cups (or more) low-salt chicken broth
2 to 3 tablespoons fresh lemon juice

Melt margarine in large pot over medium heat. Add beets, onions, ginger, and lemon peel. Cover; cook 15 minutes, stirring occasionally.

Add 6 cups broth and bring to boil. Cover; reduce heat and simmer until beets are very tender, 1 hour. Remove from heat; let stand 20 minutes.

Puree soup in blender in batches (or with an immersion blender) until smooth. Return puree to pot. Add 2 tablespoons lemon juice to soup and thin with more broth, if desired. Season with salt, pepper, and more lemon juice.

Slice enough beet greens to measure 3/4 cup. Microwave greens 1 minute to wilt; place in blender. Add 3/4 cup soup; puree greens until smooth.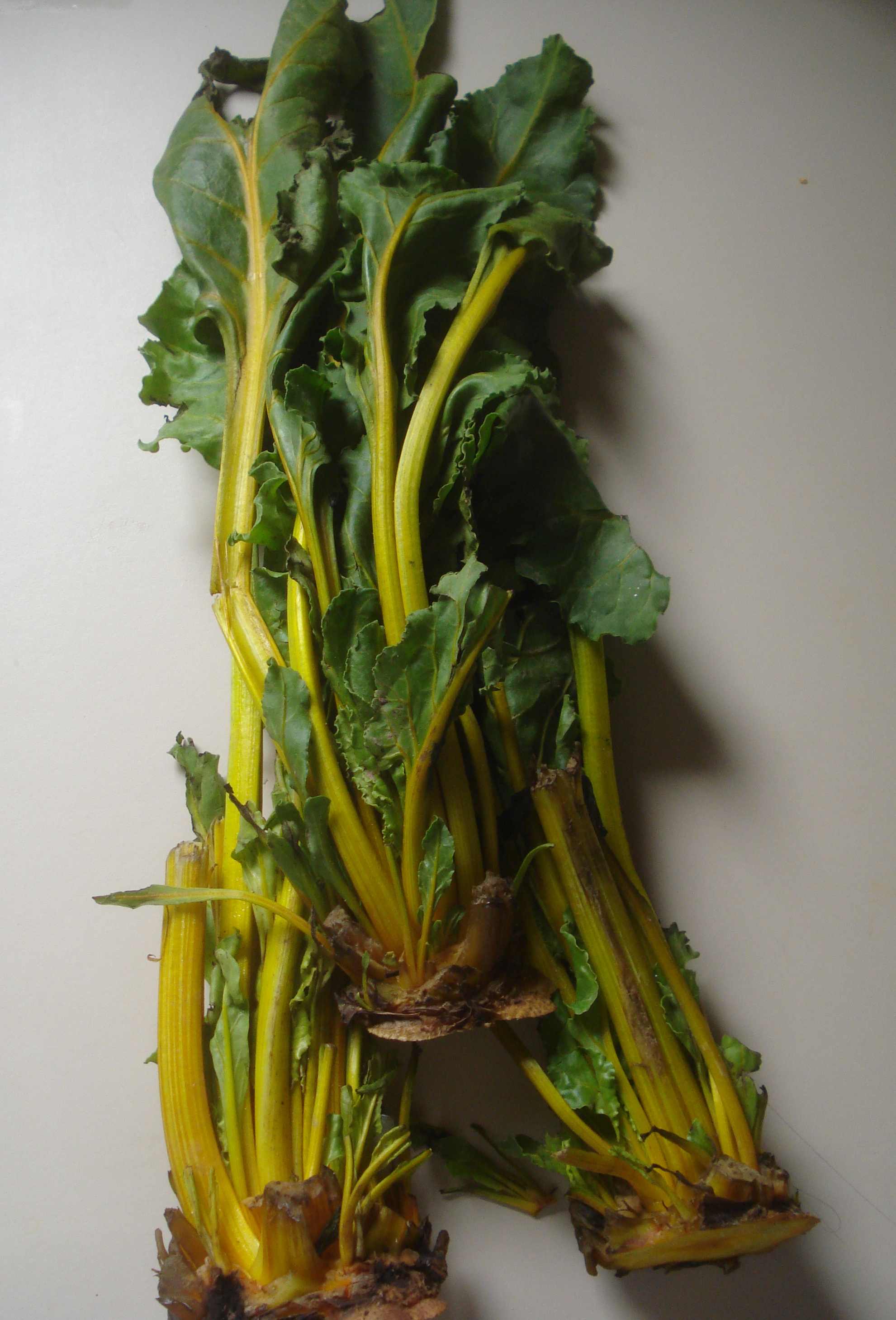 Ladle soup into bowls. Drizzle some of greens puree over soup and serve.
DO AHEAD: Can be made 1 day ahead. Cover soup and puree separately; chill. Rewarm both separately before using.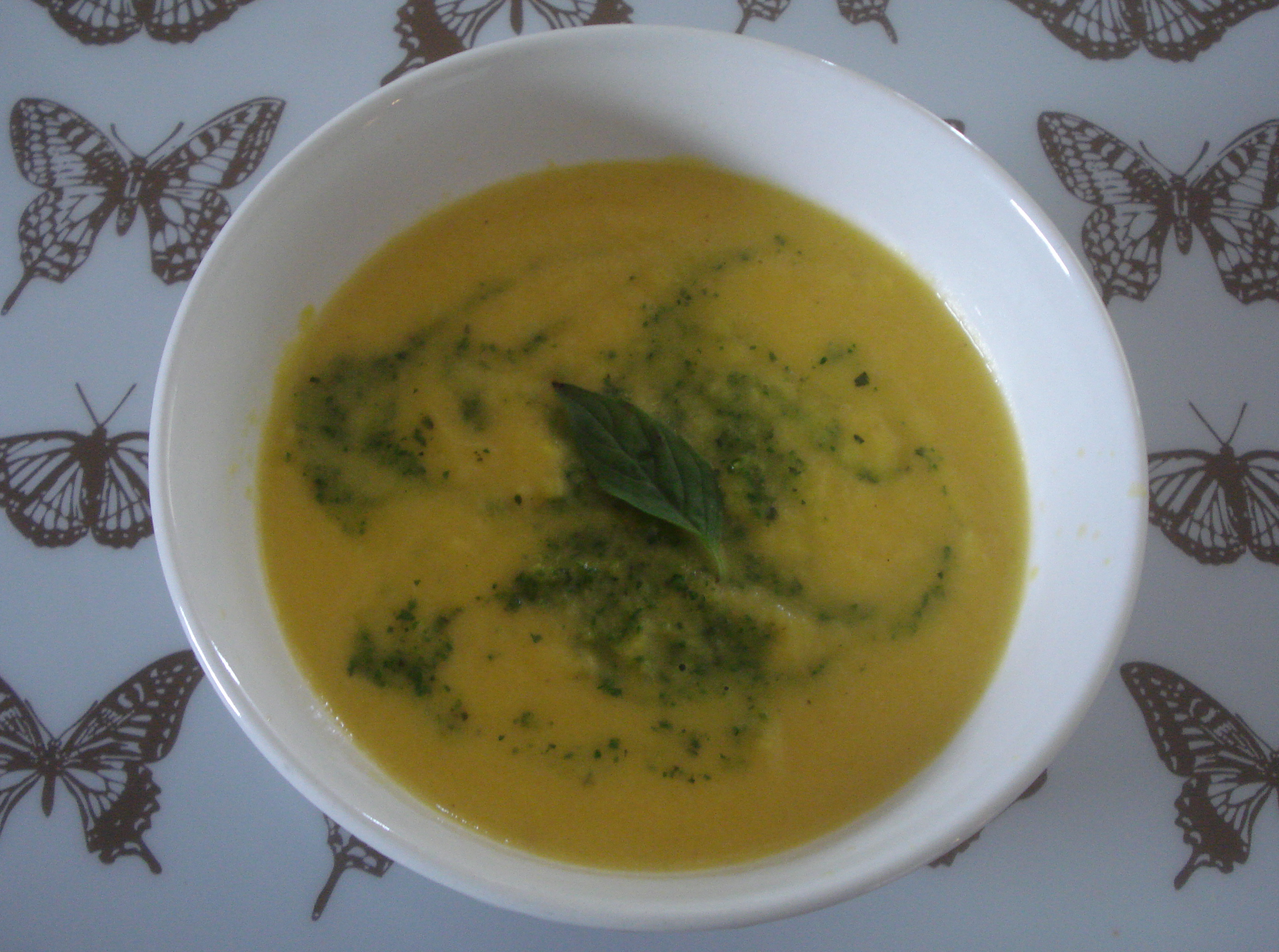 Tips:
If you can't find golden beets, try substituting carrots.  They would work well in this soup.
Serve with a great crusty bread or crackers.
(Visited 70 times, 1 visits today)