Directions
Spice cookies are the warm hug of cookies.  These ones are particularly lovely with the addition of honey for that extra depth of something-something.
Take a little nibble nibble of a spice cookie, a sip of latte, repeat.  Do it. It's a mini holiday.
Many folks' Christmas trees are up, and holiday lights seem to start twinkling soon after Halloween.  What about the less glitzy, (slightly) less commercial Thanksgiving?  Though it seems Thanksgiving doesn't get all the credit it deserves, it is one of my personal favorite holidays.
The plethora of exceptional food is, of course, one reason I love it.  More importantly, each year it never fails that I am reminded to quit worrying about little things and to focus on positivity and how truly lucky I am.  It may seem cliche to talk about what you are thankful for on this day, but I'm going to do it anyway.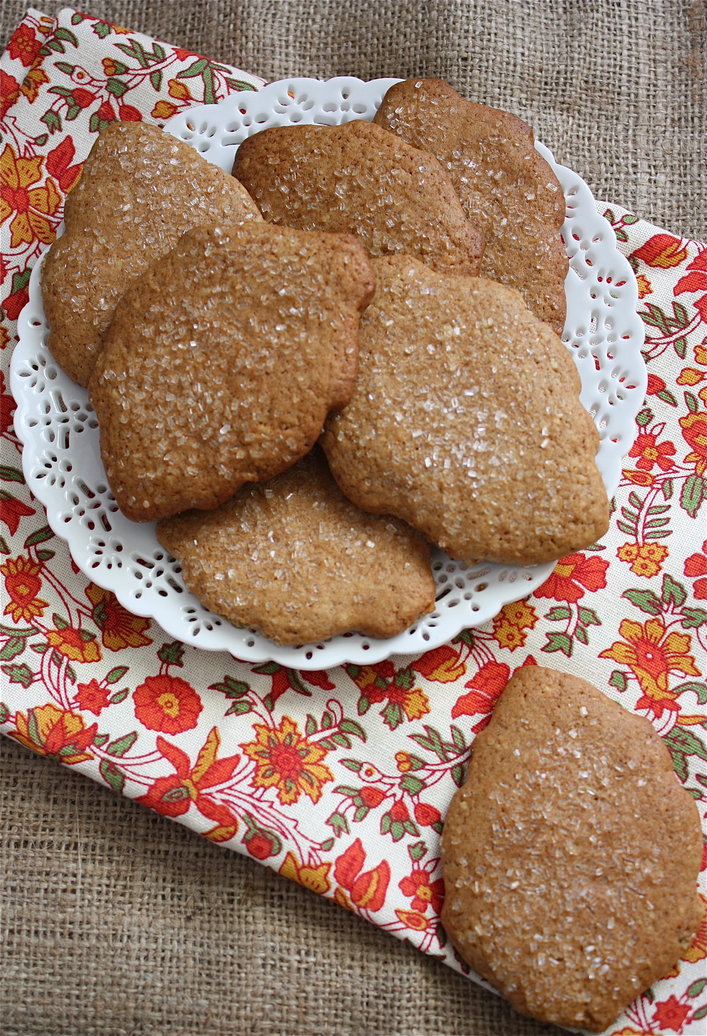 (Visited 5,698 times, 1 visits today)
Recipe Steps
| | |
| --- | --- |
| | In a food processor, pulse the walnuts to grind finely (but not into a paste). Add 1/4 cup of the flour and 1/4 cup of the brown sugar and pulse to grind into a powder. |
| | In a bowl, sift together the remaining 1 3/4 cups flour, the spices and baking soda. Set aside. |
| | In a large bowl or in a stand mixer, beat together the butter, vanilla and the remaining 1/2 cup brown sugar until light and fluffy, about five minutes. Beat in the honey and egg. On low speed, slowly add the flour-spice mixture and the nut mixture and beat until just incorporated. |
| | Gather the dough into a ball, then divide in half. Flatten each half into a disk and wrap each disk separately in plastic wrap. refrigerate for at least one hour or up to overnight. |
| | Preheat the over to 350 degrees F. Line two baking sheets with parchment paper. |
| | Flour 1 disk and place between 2 sheets of waxed paper. Roll out the dough to 1/4 inch. Using whatever shaped cookie cutters you would like, cut into as many cookies as possible. Gather and re-roll out the dough scraps and cut more cookies. Transfer the cutouts to the prepared baking sheets, spacing them 1/2 inch apart. Sprinkle with the crystal sprinkles or sugar. |
| | Bake until lightly golden, 8-10 minutes (depending on the size of your cookies). Transfer to wire racks and cool completely. Store in an airtight container in the refrigerator for up to 2 weeks. |