Ingredients
2 cups

Short Grain Brown Rice

8 oz

Sharp Cheddar Cheese
Directions
As the summer has dwindled down, (wait, who am I kidding, we hardly had a summer in the Pacific [email protected]@!$), there has been one dish on my mind haunting me from the last time I made it last winter.
Kale is not necessarily a sexy vegetable.  It's green — very green, and has a hard, incorrigible stalk, and tastes like…well, it tastes really healthy.  Because it IS healthy!  It's healthy, and beautiful, and green and you must eat it.  Eat it today, eat it tomorrow and feed it to your children.  I'll get off my platform now.
Brown rice can be thought of as hippie-only food, chewy, brown and — gasp, different than white rice!  But it has really grown on me, and I try to substitute it in for its white counterpart as often as I can.  I have really grown to love its nutty chewiness, and can respect its health benefits.
Put these two hard for some to love ingredients together, add cheese and whole milk, and what do you get? Magic.  Magical comfort food deliciousness.
This gratin, i.e. casserole with cheese on it, is one of my very favorite recipes and I am so thrilled to be eating it today.
Your kids, husband, or even you don't like kale?  Do you not like brown rice?  Poo-poo on your picky eating and give this a try.  I'm sure you've heard that if you top anything with cheese, kids will eat it.  I imagine this rings true with this dish — for kids and adults alike.
The recipe makes a pretty big casserole, so the best part is eating it for breakfast or lunch a couple days after you make it.  It is hearty enough to eat alone as a meal, or with a salad, but it can also make a wonderful side dish to other fall and winter favorites. Bonus: It's vegetarian!
Make this for your family and report back.  I would love to hear of some new kale and brown rice fans!
Our produce box comes on Wednesdays, and I often don't use some of the items until the weekend or the next Monday or Tuesday.  Clearly Fresh Bags sent me a sample of their product to test and review, and I took this opportunity to see what the bags could do for my kale.  Usually when we get kale, I have to use it within three days, or it will wilt down and become a little sketchy to cook with.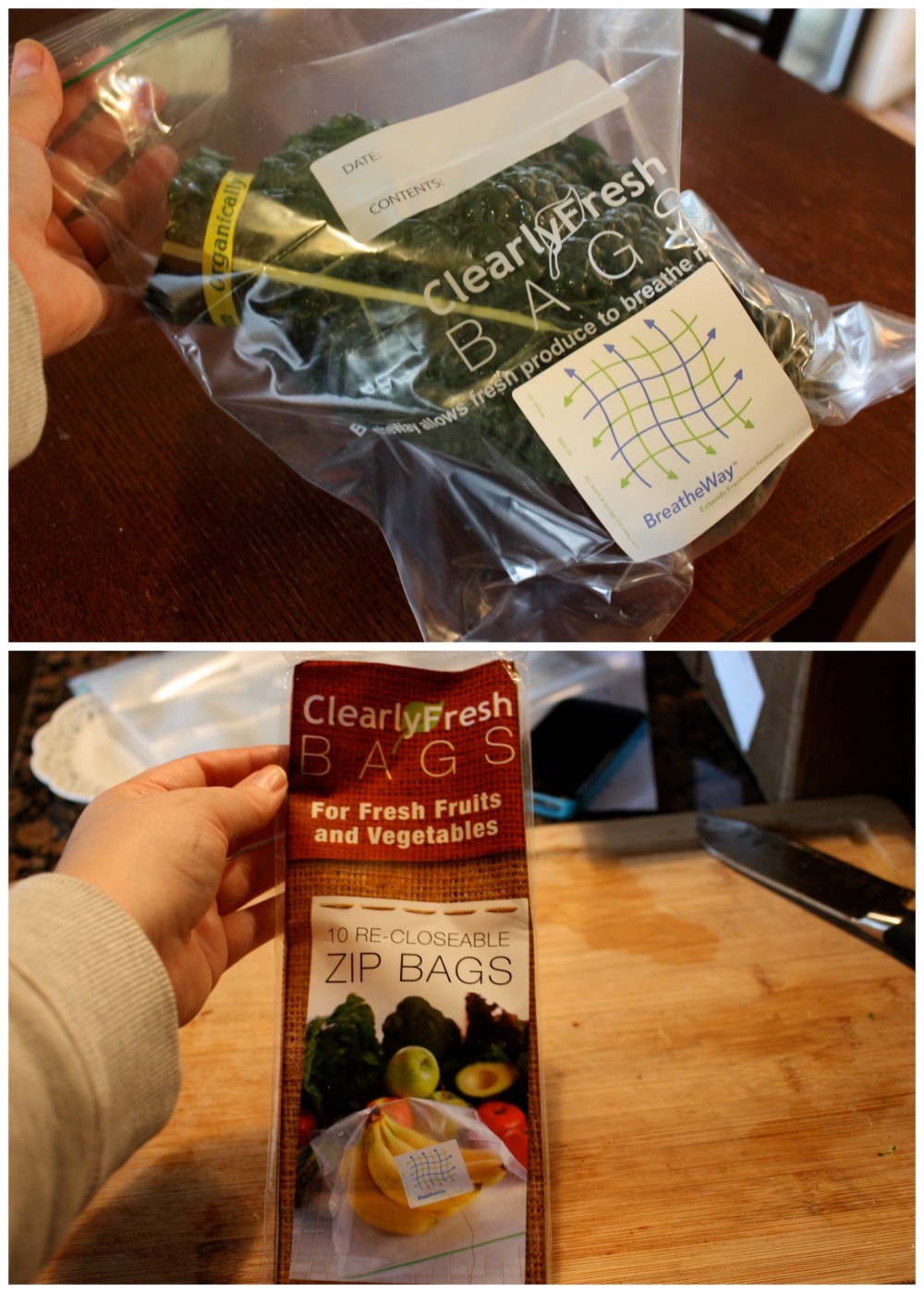 The bags look similar to your typical zip baggie, except that it has a "breathable" patch on it to allow the vegetables and fruit to "breath naturally", and they are reusable.
On Wednesday, I put our kale into one of the Clearly Fresh bags to try and keep it fresh and gorgeous until today, Sunday, when I was going to be able to cook with it.
I am happy to report that the kale is fresh, green and beautiful five days after I received it, and I am happy as a clam!  I also placed a head of broccoli in a bag on Wednesday, which would normally be a little limp by now, and it is crisp and lovely.  The first photo of each vegetable is from Wednesday, and the second is from five days later.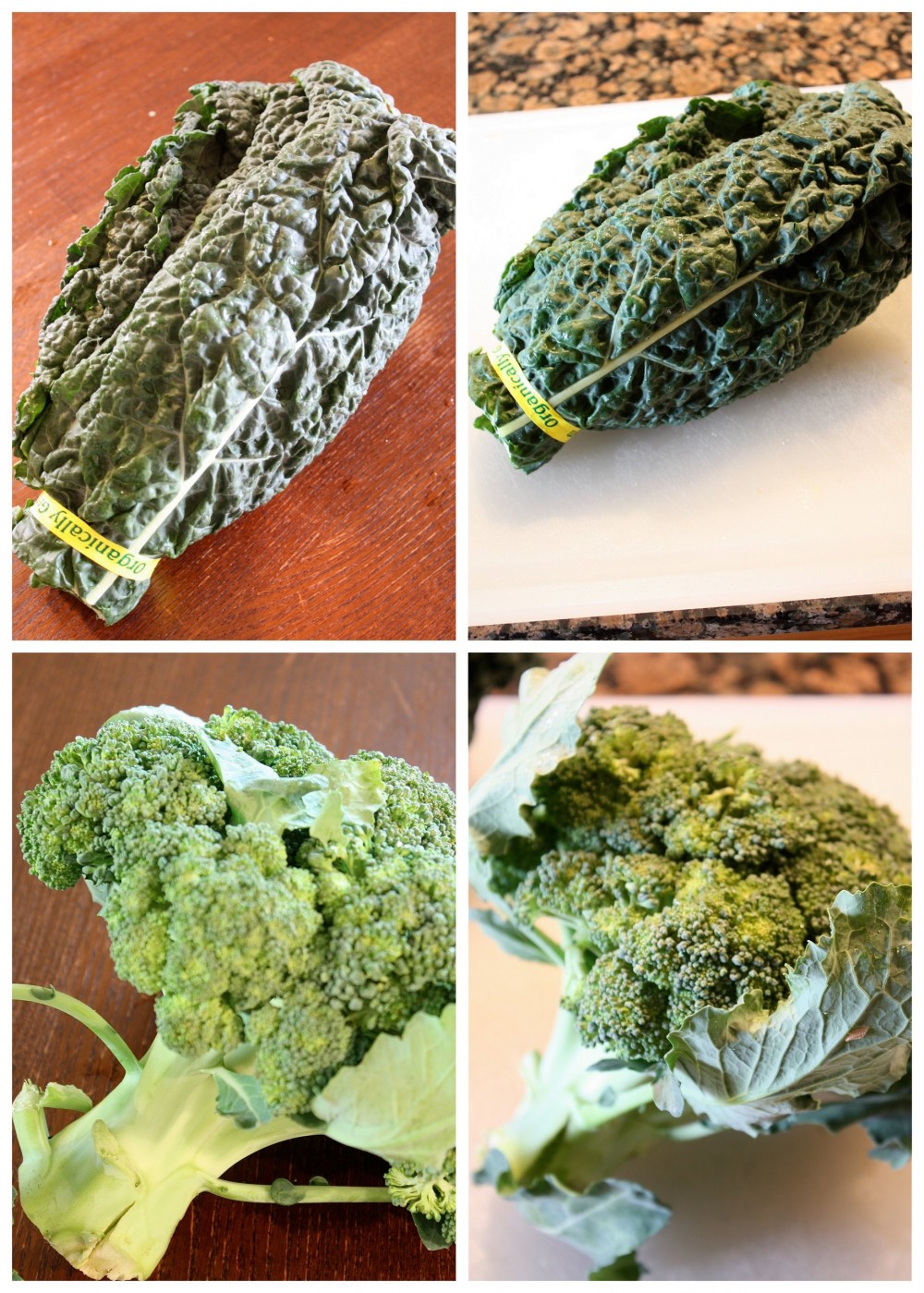 I have to say, I'm pretty impressed with these Clearly Fresh Bags.  I'm going to use them again and again.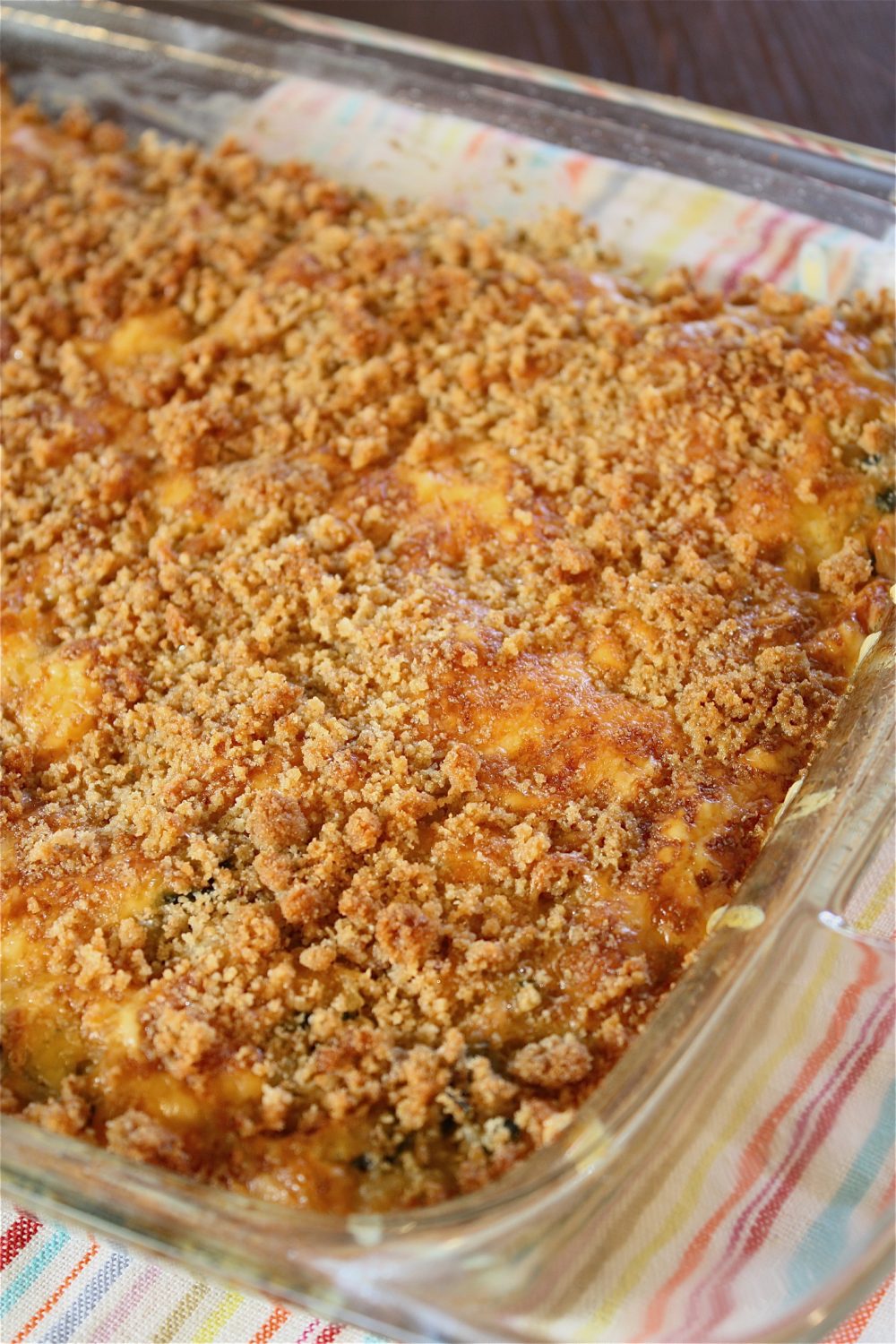 Relish in your (somewhat) healthfulness.
Notes:
I have made this dish before with the addition of 6 ounces of Crimini mushrooms, sauteed with the shallot, and it makes it that much better.
Clearly Fresh Bags sent me their product gratis for the purpose of reviewing it.  I was under no obligation to provide this review or to review it positively.
Update!
Clearly Fresh Bags decided since I liked their product so much, they would do a giveaway to the first three commenters on this post!  Congratulations to Bianca at South Bay Rants n Raves, Aly, and Nicole at the Galley Gourmet!  I'll be contacting you so you can receive your prize.  Thanks, Clearly Fresh Bags!
(Visited 9,273 times, 1 visits today)
Steps
| | |
| --- | --- |
| | Pre-heat oven to 350 degrees F. |
| | Spray an 11″×17″ baking dish with non-stick spray. Set aside. |
| | In a large frying pan or wide saute pan over medium heat, melt half of the butter. Add the shallot and saute until it begins to brown. |
| | Add the rice and toast for a couple of minutes over medium-high heat, then add the milk and the salt. Bring just to a boil, then reduce heat to a simmer, cover, and cook for 40 to 45 minutes, or until the rice is no longer aggressively chewy. |
| | Add the nutmeg, cayenne, mustard and return to a simmer. |
| | |
| | Stir the chopped kale into the rice mixture. |
| | At this point, the mixture should have absorbed enough liquid that you could scoop it with a slotted spoon without leaving too much liquid behind. If it is still very liquidy, just scoop it out with a slotted spoon and leave most of the liquid behind. |
| | Spoon the rice and kale mixture into the baking dish. |
| | Sprinkle with the cheese, and then sprinkle the bread crumbs on top of the cheese. Melt the rest of the butter and drizzle it on top of the bread crumbs. |
| | |