Ingredients
1 tbs

Extra Virgin Olive Oil

3/4

Yellow Onion

finely diced

1 cup

Sweet Red Bell Pepper

1 pound

Lean Ground Turkey

1/2 tsp

Fresh Ground Pepper

2 tbs

Worcestershire Sauce
Directions
In case you don't know, I am a newlywed.  This, however, is coincidental to the fact that I LOVE Lorna Yee's cookbook, The Newlywed Kitchen.   Don't let the title fool you — I have had it since well before I was married or even engaged.  You do not need to be a newlywed, married or in any type of relationship to enjoy and cook from this book.
There are delightful stories and recipes from couples all around the country, and reading them was quite a pleasure.
In our house, meatloaf is, as my husband says, "a food group".  He loves the traditional meatloaf that I make, so I was hesitant to try a new one.  I should not have been worried because this has now replaced our old staple as his favorite meatloaf recipe.  I have made this Balsamic-Glazed Turkey Meatloaf now three times and it continues to be a hit.
This year we grew red peppers in a container garden on our deck.  I used the last of them in this recipe, which made it taste even better.
The sweet and sour of the balsamic vinegar and bell peppers makes for an unforgettable new twist on a comfort food favorite.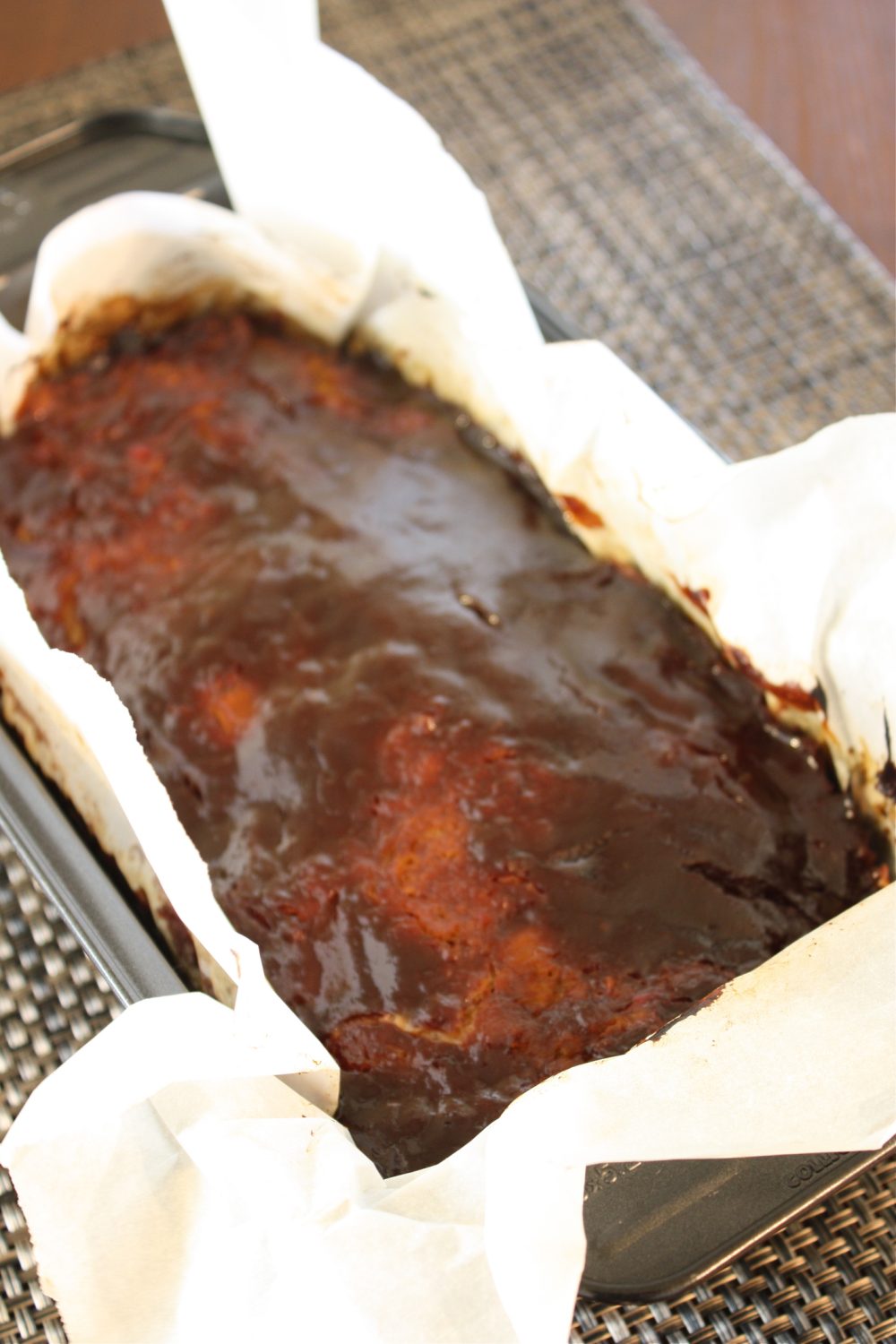 (Visited 8,666 times, 1 visits today)
Recipe Steps
| | |
| --- | --- |
| | Preheat oven to 350 degrees F. |
| | Heat the olive oil in a medium skillet over medium-high heat. Add the onions and saute until softened and lightly browned, 5 to 6 minutes. Add the red bell peppers and saute for 3 to 4 minutes until softened. Remove the skillet from the heat and let the vegetables cool. |
| | Put the ground turkey in a large bowl; add the salt, pepper, thyme, cumin and fennel seeds. Gently mix in the egg and the bread crumbs, taking care not to overwork the mixture. Mix in the cooked onions and peppers. |
| | In a separate bowl, whisk together the ketchup, balsamic vinegar and Worcestershire sauce. Add three-quarters of the sauce to the ground turkey, mixing it in until just combined. |
| | |
| | Brush the remaining glaze on top of the meat loaf and bake for 50 to 55 minutes. |
| | |
| | |