Ingredients
1

Medium Cucumber

diced into 1-inch pieces

2 large

Roma Tomatoes

seeds removed and cut into 1-inch pieces

12 oz

Chickpeas

drained and rinsed

1 bunch

Fresh Parsley

finely chopped

1 bunch

Chives

finely chopped

4 tbs

Extra Virgin Olive Oil

1/4 tsp

Fresh Ground Pepper

1/2 cup

Feta Cheese

crumbled
Directions
Goin gluten-free has led to less processed foods, more cooking and most importantly, more fruits and vegetables in my diet. I ate a lot of them before, but now they've really become the center of what I eat. Sure, there are good gluten free substitutions for pizza, bread and pasta, and I am eating a good amount of those — but I'm trying to focus more on the naturally gluten free side rather than the gluten free substitutions.
And that's how this amazingly flavorful salad came about. Gluten free or not, eat this and it makes you feel amazing. Clean, fresh and zippy.
Note: This salad can be made a day ahead and kept in the refrigerator. Keep the cut vegetables in a separate container from the dressing, and do not add the feta. When you're ready to serve, mix it all together and add the feta cheese.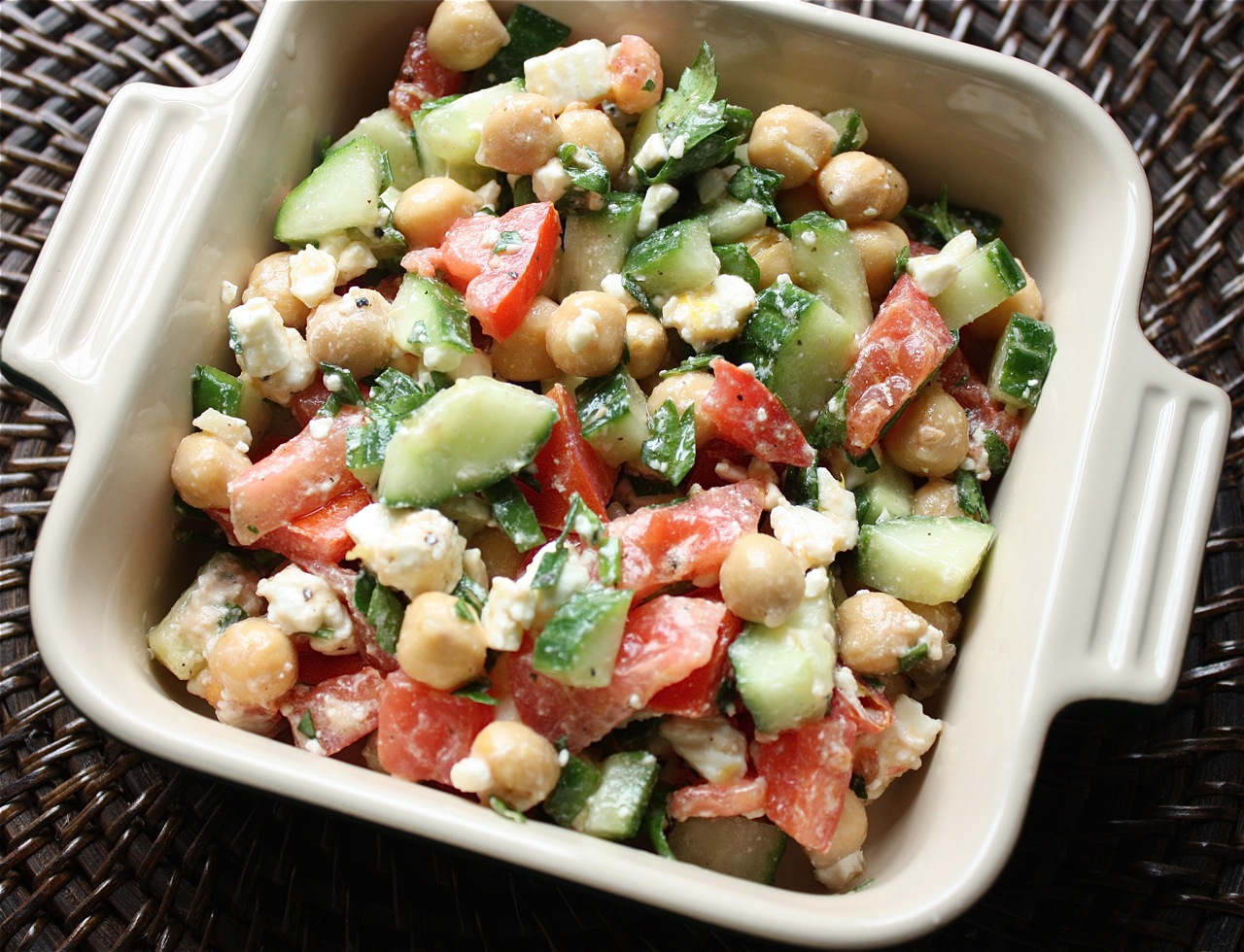 (Visited 1,847 times, 1 visits today)
Recipe Steps
| | |
| --- | --- |
| | In a large bowl, add the cucumber, tomato, chickpeas, parsley and chives. Mix gently to combine. |
| | In a small bowl, mix together the lemon zest and juice, red wine vinegar, olive oil, minced garlic, salt and pepper. Pour over vegetable mixture and stir gently to coat. |
| | Add the crumbled feta, stir gently to combine and taste for seasoning. Serve at room temperature. |