Directions
I don't know if onions can be considered a stand-alone favorite food, but they are one of mine.  Especially caramelized.
Eating burgers is not a regular occasion for me, especially now trying to fit into a wedding dress in a year.  But throw some caramelized onions on one…and even IN them,  like in this burger —  my ability to resist plummets.
My mom has been known to put french onion soup mix in her burgers, so why not fresh caramelized onions?
I was pleasantly surprised of how flavorful these burgers were.  The burgers themselves are juicy and sweet with onions.  But then the sauce just puts them over the top and makes them an onion lovers paradise.
Tips:
I was having a hard time with my burger patties falling apart.  I think I used too much barbeque sauce.  If this happens to you, don't panic.  Just be real careful.
The original recipe didn't call for prepared horseradish in the sauce, but it spices it up a little and really ups the flavor profile.  I also added a little cayenne and paprika, but I didn't notice too much of a difference.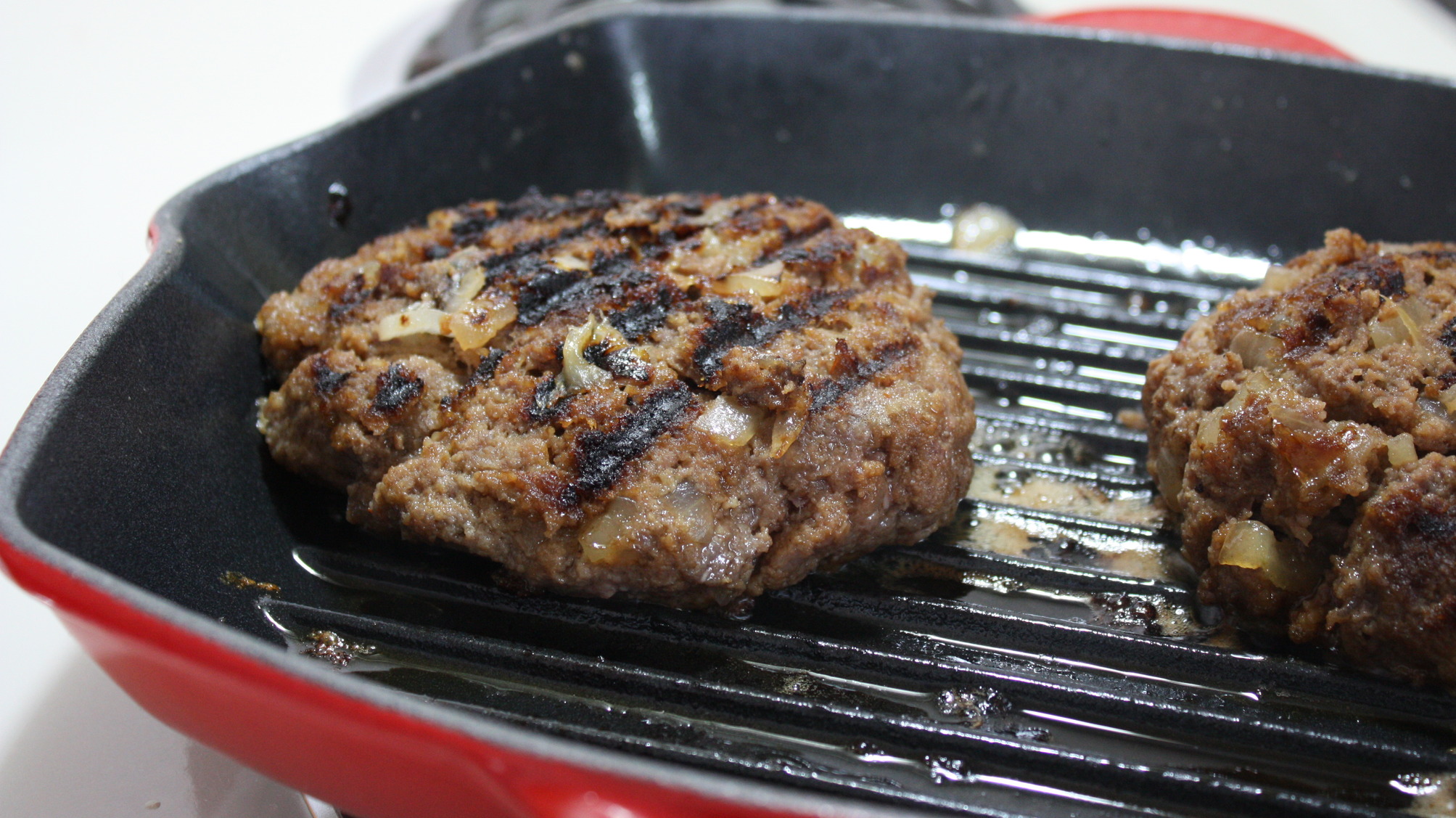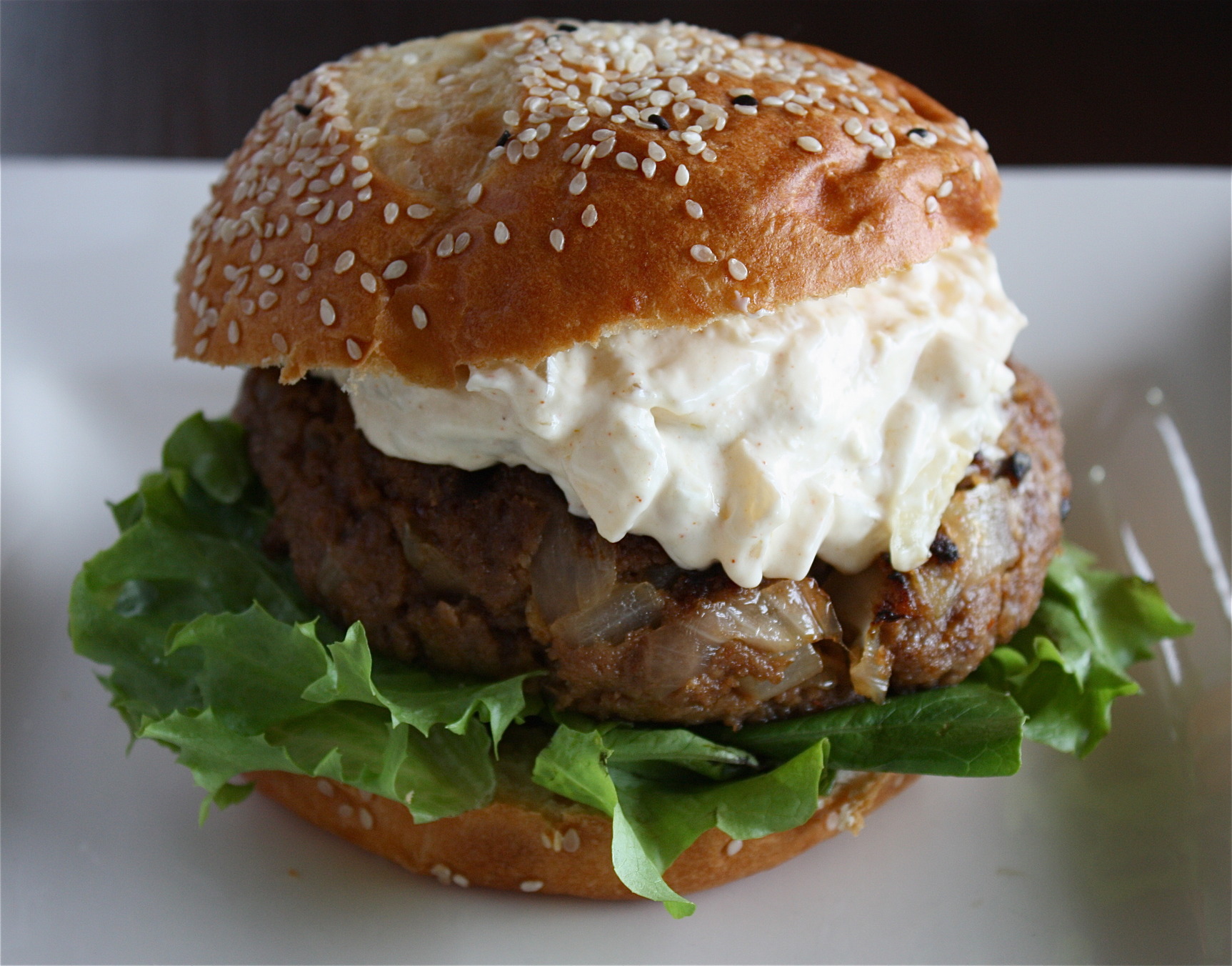 (Visited 3,664 times, 1 visits today)
Recipe Steps
| | |
| --- | --- |
| | Heat the olive oil in a skillet over medium-low heat. Add the diced onion. The onion should sizzle but not pop and spatter in the oil. Stir to evenly coat all of the onion in the olive oil. Continue to stir every minute or so until the onions are translucent. Season with salt and add the teaspoon of honey. Continue to cook, stirring frequently, until the onions caramelize and are a rich golden color. Remove the onions from the heat and allow to cool. |
| | Preheat a grill pan over medium heat and brush lightly with oil. In a medium mixing bowl, combine the ground beef, barbeque sauce, bread crumbs, and half of the caramelized onions. Mix with your fingers just until the ingredients are combined. Do not overwork the meat. Divide the meat mixture into two portions and shape two burgers. Cook the burgers for 3-5 minutes on each side, to your desired temperature. |
| | While the burgers are cooking, combine the remaining caramelized onions with the mayonnaise, sour cream, and garlic powder. Stir to combine. |
| | To assemble the burgers, place one piece of lettuce on the bottom of each bun. Place the burger on the lettuce, and spread one half of the caramelized onion spread on top of the burger. Serve immediately. |