Ingredients
3 cups

Old Fashioned Oats

1/2 cup

Unsweetened Shredded Coconut

1 cup

Assorted Dried Fruit
Directions
Granola is a staple food in our house. The warm spices, crunchy nuts and oats and sweet, chewy dried fruits greatly improve plain ol' vanilla yogurt, if you ask me. My husband prefers it simply with milk. It also makes a great grab-and-go snack.
Nothing not to love about granola. Except for one thing: The price of the store-bought varieties. You can pay anywhere from $4.00 to upwards of $10 for a box that will barely last a week's worth of breakfasts. Oh, the horror.
What to do? Make your own. When I first learned how to make homemade granola, I was a little embarrassed that I'd even been buying it at all because it's so simple. It's also a lot more fun, because you can add your favorite spices, dried fruits and nuts, and adjust the sweetness and crunchiness to your liking.
This particular recipe is quite nice because it can easily be adapted to your needs. wants and cravings. I often make a triple batch and share it with my parents and friends. Homemade granola even makes a thoughtful, low-cost and — dare I say — cute gift when given in a mason jar with a bow.
Now, go, and resist the siren calls of store-bought granola! Give yourself a pat on the back after you make this, knowing you stuck it to those overpriced cereal manufacturers.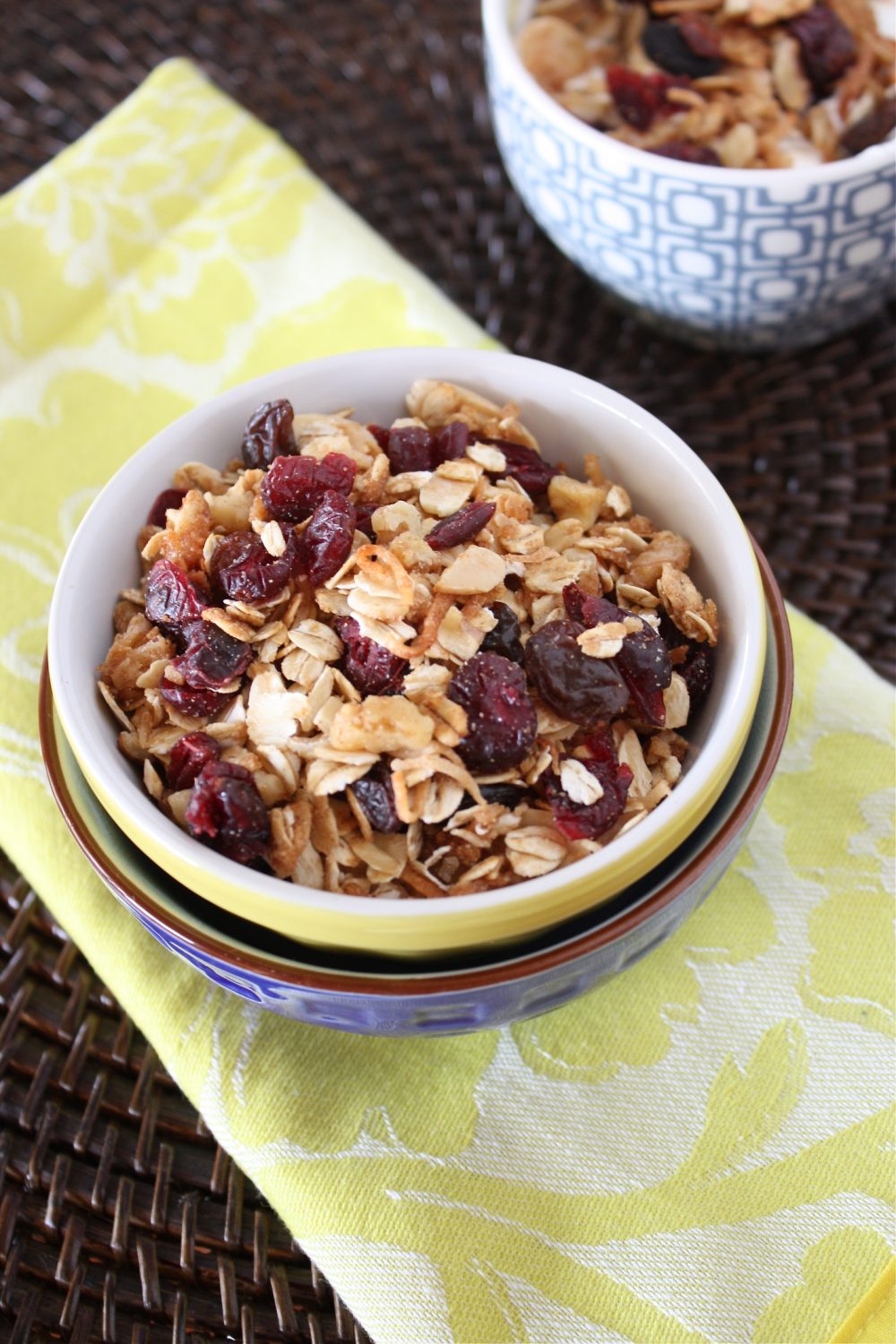 (Visited 958 times, 1 visits today)
Recipe Steps
| | |
| --- | --- |
| | Preheat oven to 300°F. Line rimmed baking sheet with parchment. |
| | Mix first 7 ingredients in large bowl. |
| | Stir honey and oil in saucepan over medium-low heat until smooth. Pour honey mixture over oat mixture; toss to coat. |
| | Spread on prepared sheet. |
| | Bake until golden, stirring every 10 minutes, about 40 minutes. |
| | Place sheet on rack. Stir granola; cool. Mix in fruit. Store in an airtight container. |