Directions
My grandma loved cookbooks.  I mean, really loved them, more than anyone I know.  She had hundreds, all lining the bookshelves in her home.  There were stacks of Gourmet Magazine, and pages of torn-out recipes among the books.
Today, I too, love cookbooks.  My own collection is amassing and threatening to take over my bookshelf.  It seems my grandma's love of the things is hereditary, although I would have never guessed it as a kid.
One of our favorite family dinners comes from a cookbook my grandma gave my mom before her passing, The Jewish Holiday Cookbook.  My grandma never actually made this dish, but my mom would make it for her on occasion, and it was one of her favorites as well.
I love the balance of the sweet and sour tomato sauce after it cooks for over four hours.  It becomes thick and chunky, and is the perfect accompaniment to the tender cabbage and dense, moist filling.  The dried cranberries are my mom's replacement for the raisins, and serve as sweet-tart little surprises in each bite.
They make the best leftovers, and are especially delicious paired with buttery mashed potatoes.
Introducing cabbage rolls to my fiance, I was not convinced that he would like them.  To my surprise, he loves them and often requests them of family dinners at my parents' house.
Many cultures have a variation on the cabbage roll, sometimes using grapes leaves instead of cabbage.  I can remember being at my Egyptian study partner's house in high school and her mom making a very similar version using grape leaves, but without the tomato sauce.
They are delicious right away and as leftovers.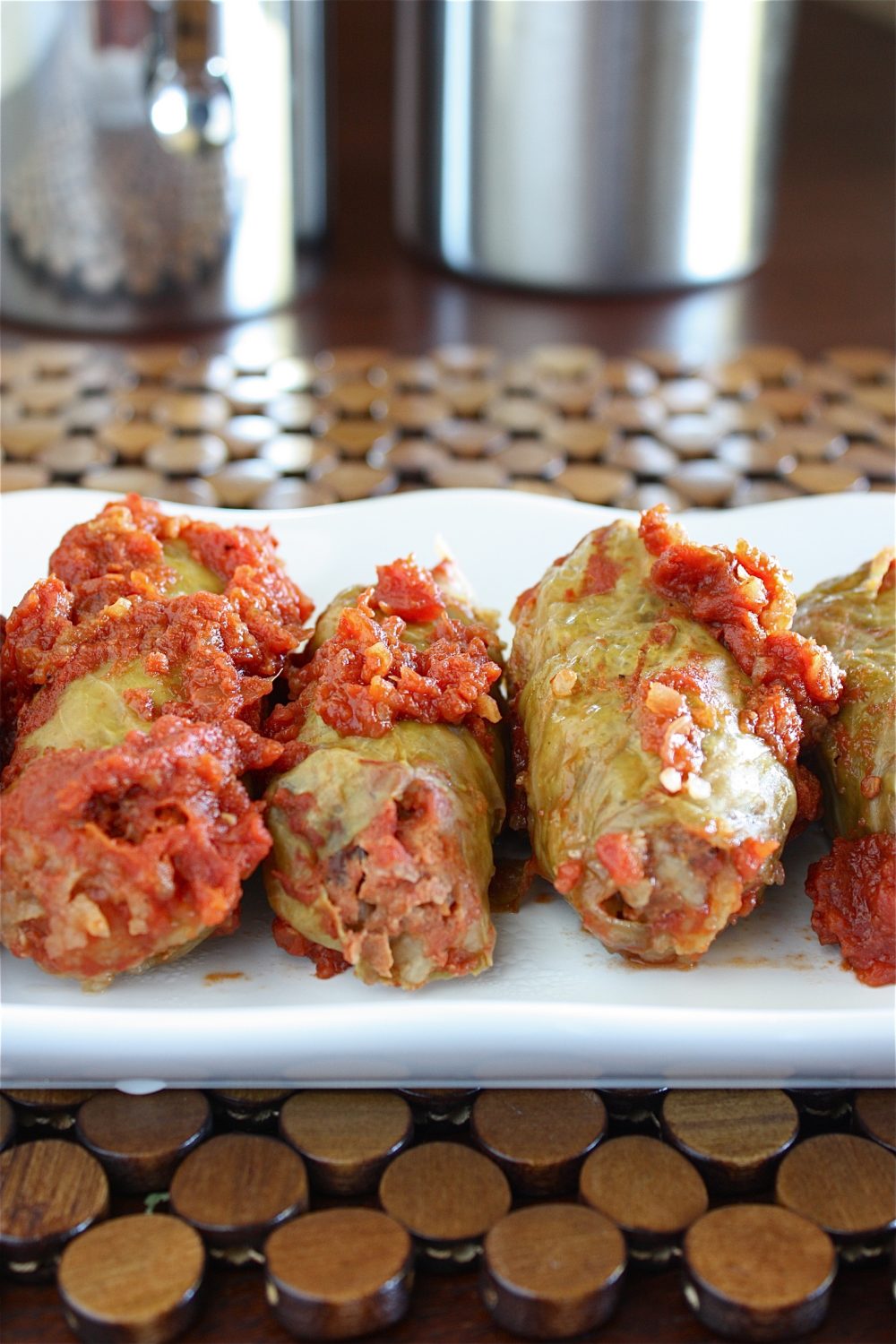 (Visited 6,604 times, 1 visits today)